Rome Cavalieri, Waldorf Astoria Hotels & Resorts Launches New Insider Suites Experiences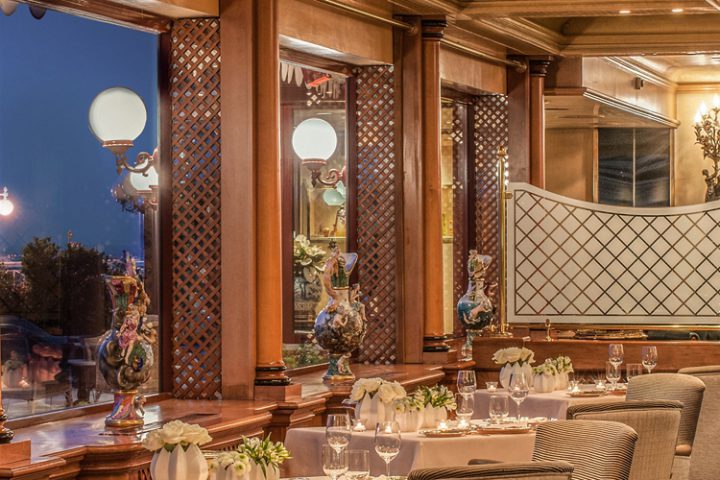 Rome Cavalieri's new Suites Experiences are available on an ongoing basis as part of a suite booking, and will rotate quarterly based on seasonal themes. Credit: Waldorf Astoria Hotels & Resorts
Rome Cavalieri, Waldorf Astoria Hotels & Resorts Launches New Insider Suites Experiences (Gallery)
ROME – Rome Cavalieri, Waldorf Astoria Hotel & Resorts is unveiling a new Suites Experiences program, available exclusively to guests who book a stay in any of the hotel's elegantly appointed suites. From VIP on-property perks to unique experiences around Rome, suites guests are provided with true insider access to the Eternal City, as cultivated by Rome Cavalieri.
As part of the program, guests who book an Alcove, Vista and Corner Suite, as well as the premier Napoleon, Petronius, Planetarium and Penthouse Suites, are welcomed with a host of on-property amenities, including a VIP airport transfer, access to the Imperial Club and Cavalieri Grand Spa Club, and a special bespoke cocktail. To complement these amenities, Rome Cavalieri has cultivated partnerships with local artisans, designers, and other vendors to provide unique insider experiences around Rome for their enjoyment.
Aligned to varying seasonal themes such as "Italian craftsmanship," "Souvenir," "Art & Tea," and more, insider experiences can incorporate anything from VIP shopping excursions to private visits to the Vatican Gardens, depending on guests' length of stay. Guests booking a two-night Corner or Vista Suite this month, for instance, will receive will receive a private sandal making experience at a traditional Italian shoe maker's workshop. An extended four-night stay in the suite will also include a round-trip Mercedes transfer, while a six-night stay will add a morning pedicure at the Cavalieri Grand Spa Club.
Foodies can rejoice in a "Culinary Journey" when booking a two-night Vista or Corner Suite stay this January, February and March, as they experience a private food tour around Rome with a round-trip transfer. Booking additional nights will add an aperitivo in the center of the City as well as a private tour of La Pergola's award-winning, 70,000+ bottle wine cellar with Spumante. Similarly, guests booking a premier suite during Spring 2018 will enjoy a VIP Cabana Experience by Rome Cavalieri's outdoor pool, as well as a private yoga session with a Rome view, and a private visit to either the Vatican Gardens or Castel Gandolfo Gardens when they book a one, two, or three-night stay respectively.
"At Rome Cavalieri, we strive to create an unforgettable stay for our guests, and we're delighted to extend these new experiences to our suites guests to enhance their time in Rome," said Alessandro Cabella, Managing Director. "With an abundance of rich Roman history and culture at our fingertips, we have so many opportunities to connect our guests to the very best our city has to offer, and we're excited for them to experience these new amenities."
Rome Cavalieri's new Suites Experiences are available on an ongoing basis as part of a suite booking, and will rotate quarterly based on seasonal themes. The experiences are designed for two and will be coordinated through the hotel's Personal Concierge. For more information and to book a stay, please visit www.romecavalieri.com.
About Waldorf Astoria Hotels & Resorts
Waldorf Astoria Hotels & Resorts is a portfolio of nearly 30 iconic properties that create a unique sense of place with a relentless commitment to personal service and culinary expertise in landmark locations around the world. Unified by their inspirational environments and True Waldorf Service, Waldorf Astoria hotels deliver graceful service from the moment a guest books through checkout. Waldorf Astoria is a part of Hilton, a leading global hospitality company. Experience Waldorf Astoria by booking at www.waldorfastoria.com or through the Hilton Honors mobile app. Learn about the brand by visiting newsroom.hilton.com/waldorfastoria, and follow Waldorf Astoria on Twitter, Instagram, and Facebook.