Chinatown's new late-night drinking and dining destination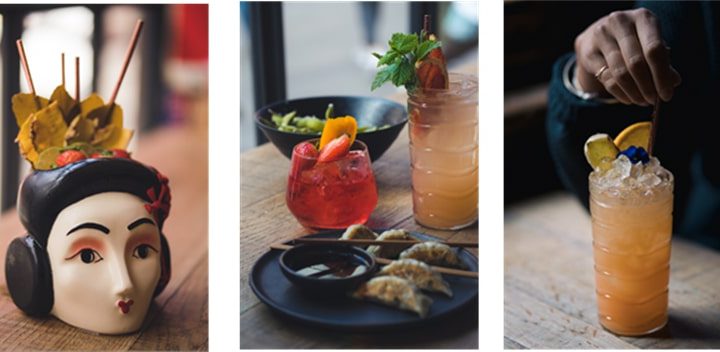 On Wednesday 7th November, ICHIBUNS will be marking an exciting first year with the launch of its new ICHIBAR, a late-night drinking and dining destination nestled in London's Chinatown. Open until 2am and serving up an extensive list of Japanese whisky, gin, craft ale, sake and more alongside an innovative new cocktail menu, ICHIBAR will bring a slice of old Tokyo flavours to the English capital. To celebrate the occasion, ICHIBUNS will be offering a free burger giveaway from 5pm, marking the start of a week of giving during which 10% of all drink sales will be donated to Great Ormond Street Hospital on behalf of all its loyal and supportive customers.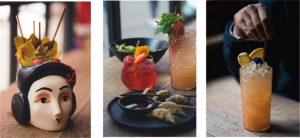 Created for ICHIBAR by Dare Hospitality, the menu in the downstairs venue will open with a selection of signature Kampai cocktails, nine original drinks inspired by ICHIBUNS' unique blend of Japanese subculture and classic Americana. Azabu's Sgroppino, named for Tokyo's most expensive residential district and the classic cocktail, combines vodka, lemon sherbert, passionfruit, lychee and raspberry sorbet into a long and refreshing tipple, while Hadouken is a punchy mix of Tequila, watermelon, falernum, lime and sake worthy of its Street Fighter namesake.
The Rising Sun Iced Tea (Bourbon, blood orange, peach liqueur, aperitif, cardamom and lychee & mango tea) and Yuzu & Grapefruit Fizz (Roku gin, sake, grapefruit, amaro, mint, yuzu and electric bitters) utilise a range of quintessentially Japanese flavours to create two very different drinks. And Kyoto Colada (Bacardi rums with coconut, pineapple, passionfruit, banana & yuzu) and Ginger & Lychee Mojito (Bacardi, lime, lychee, ginger & mint) bring an ICHIBAR twist to beloved classic drinks.
Those looking for a booze-free tipple can delve into the Non-Alcoholic Cocktails selection, a menu of three inventive drinks that continue the themes of Kampai but made with Seedlip, the world's first non-alocholic spirit: Kombucha Cooler, Coconut Garden and Blossom. Alongside the cocktail list, ICHIBAR will serve a selection of premium hand-picked Sakes and Sake Shots, Japanese craft beers, Japanese Whisky and Japanese Gin.
Every weekend, guests at ICHIBAR can also enjoy a programme of house DJ's, playing music live and late into the night.
Launching in the basement space beneath the restaurant, ICHIBAR's interiors have been designed by Noriyoshi Muramatsu of Tokyo's famed Studio Glitt, and bring the Shōwa-era themes of ICHIBUNS late into the evening. Celebrating the Japanese tradition of reusing and recycling, Studio Glitt have painstakingly sourced a variety of Japanese ephemera to provide a unique and authentic experience. From Manga-covered ceilings to walls decorated with Japanese beer cans and re-purposed Pachinko machines, ICHIBAR will truly offer an experience unlike any other outside of Japan.
The launch of ICHIBAR follows on from the launch of an indulgent new ICHIBUNS menu consisting of hot dishes from Brendan Fong, formerly Head Chef at Sydney's acclaimed Mr Wong, and a cold ICHI-style sushi selection from third generation sushi master Endo Kazutoshi. Refining its luxury fast food offering with an array of tempting new dishes, the pair have worked closely together on an exciting menu that showcases the best of Hokkaido-inspired cuisine, focusing on the provenance of premium ingredients with a nod to some of the world's best loved 'Junk Food'.
To celebrate the launch of ICHIBAR, and an amazing first year in Chinatown, the team will be giving away 365 free burgers on Wednesday 7th November from 5pm on a first come first served basis. Guests can choose between the classic ICHIBUN and original Veggie burgers. In addition, the team at ICHIBUNS will be donating 10% of all drink sales to Great Ormond Street Hospital between 7th and 14th November.