Vans lancia la nuova collezione Satin Brocade per il Natale 2018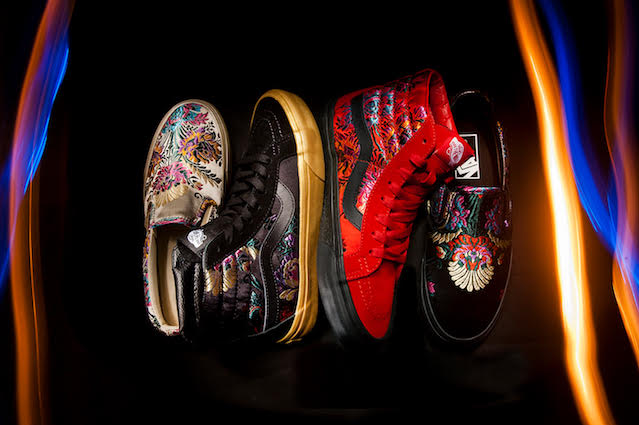 Vans lancia la nuova collezione Satin Brocade
per il Natale 2018
Vans si prepara all'arrivo delle festività presentando una linea caratterizzata da materiali nuovi pensati appositamente per questo periodo: gli articoli, già disponibili, sono declinati in broccato di raso e comprendono una linea di sei modelli di scarpe Vans Classic e una selezione di accessori e capi di abbigliamento.
I materiali in broccato di raso impreziosiscono i modelli Vans Classic Slip-On, Old Skool e Sk8-Hi Reissue, mentre la femminilità della stampa si affianca alle suole monocromatiche in nero opaco e oro brillante. Disponibile in tre audaci versioni in raso, la Classic Slip-On si veste con un'applicazione integrale di questo prezioso materiale ed è rifinita con una suola tono su tono. La Old Skool sfoggia tomaie in camoscio color oro e inserti laterali decorativi in raso, mentre la suola è impreziosita dalla tonalità oro. La Sk8-Hi Reissue completa la linea e sarà disponibile in due colorazioni, di cui una versione alta, nero e rosso, tono su tono e una speciale per le feste in nero e oro.
La collezione Satin Brocade presenta anche accessori e capi di abbigliamento donna abbinati, fra cui la felpa con cappuccio Outshine Hoodie, con una rivisitazione del logo Vans Flying V, e due declinazioni interamente in raso della giacca Outshine Thanks Coach Jacket e dello zaino Deana.
La collezione Satin Brocade è già disponibile nei punti vendita Vans e online su Vans.com.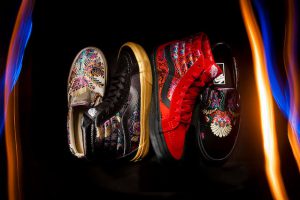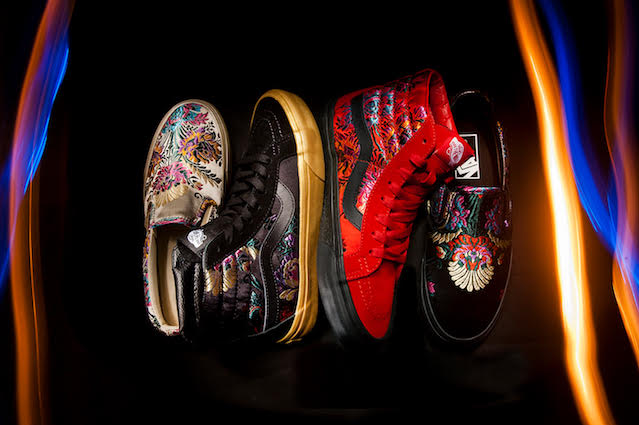 About Vans
Vans®, un marchio di VF Corporation (NYSE: VFC), è il marchio originale di calzature, abbigliamento e accessori per sport estremi. Le collezioni Vans® sono vendute in oltre 84 Paesi in tutto il mondo attraverso una rete di società affiliate, distributori e uffici internazionali. Vans® inoltre possiede e gestisce oltre 2.000 punti vendita in tutto il mondo, compresi gli store di proprietà, in concessione e in partnership. Il marchio Vans® promuove l'auto-espressione creativa nella cultura giovanile attraverso gli sport estremi, l'arte, la musica e la cultura di strada e offre piattaforme progressiste come Vans Park Series, Vans Triple Crown of Surfing®, Vans Pool Party, Vans Custom Culture e l'hub culturale e dedicato alla musica internazionale di Vans, la House of Vans.