Hyatt Place Hotels in the United States Introduce Elevated, Regionally Inspired Breakfast Experience for Guests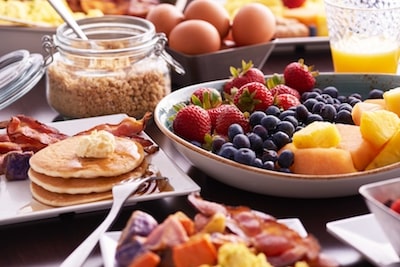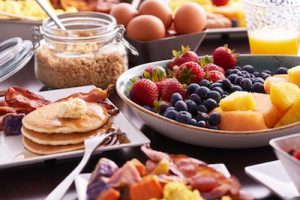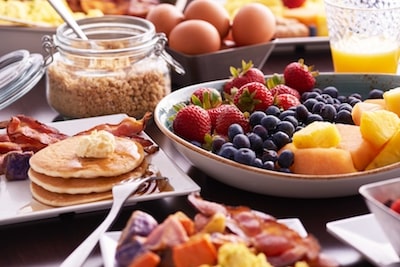 The Hyatt Place brand today unveiled its new elevated regional breakfast experience at Hyatt Place hotels across the U.S. Guests now have the option to choose from a variety of high-quality breakfast offerings that draw from food culture from five regions across the country, including the Atlantic, South, Heartland, Southwest, and West Coast. World of Hyatt members who book an Eligible Rate or a Points + Cash Rate or are on an award stay will enjoy this breakfast complimentary with their Hyatt Place stay. For all other guests, the breakfast will be available for purchase.1
"Our new breakfast will help our guests fuel up for the day ahead – whether it's tackling that big meeting or building new relationships – our guests never settle when they're on the road," said Steven Dominguez, vice president of global brands, Hyatt Place and Hyatt House. "We know that our guests expect increased quality and flexibility when it comes to their food and dining experiences, and furthermore, they are seeking fresh, regionally sourced ingredients that fit their lifestyle choices. The new Hyatt Place breakfast options are designed to address our guests' needs and exceed their expectations with upgraded ingredients, variety and most importantly, a flavor of the destination."
Expanding on the "You've Come Too Far to Settle Now" platform, the new Hyatt Place breakfast reminds guests not to settle when it comes to the most important meal of their day. True to its heritage as a consumer-driven brand committed to research and innovation, Hyatt Place has reimagined its breakfast to focus on holistic, regional and craft food offerings and to closely align with Hyatt's Food. Thoughtfully Sourced. Carefully Served. philosophy, which aims to serve food and beverage that are "good for people, the planet and our communities."
"Our guests are at the center of everything we do. We know they are looking for meals with high-quality ingredients and we want to be able to give them the opportunity to customize their dining options so that we can make every visit feel personalized and unique," said Chef Brian Contreras, corporate director of culinary operations, Americas, Hyatt Place and Hyatt House. "Our guests can continue to expect a comfortable, seamless experience at Hyatt Place hotels, but no matter where their travels take them in the U.S., the new regional breakfast offerings will give them a sense of place."
Hyatt Place hotels across the U.S. will now feature regional breakfast rotations, each giving guests a taste of the region they are visiting.
Atlantic
Hyatt Place hotels in the Atlantic region will feature:
Cinnamon French Toast with apple butter
Corned Beef "Red Flannel" Hash
Crustless Spinach and Cheese Quiche
Regional Bread: Bagels
South
Hyatt Place hotels in the South region will feature:
Sweet Potato and Roasted Corn Hash with Creole seasoning
Turkey Sausage and Pimento Biscuit Sandwich
Buttermilk Biscuits and Country Sausage Gravy
Regional Bread: Cornbread
Heartland
Hyatt Place hotels in the Heartland region will feature:
Buttermilk Pancakes with roasted apples and granola crunch
Heartland Scramble Bowl with diced shoulder bacon
Green Chile Corned Beef Hash
Regional Bread: Marble rye
Southwest
Hyatt Place hotels in the Southwest region will feature:
Chocolate Churro Bread Pudding
Breakfast tacos with pork carnitas
Chipotle Beef Barbacoa Hash
Regional Bread: Cornbread
West Coast
Hyatt Place hotels in the West Coast region will feature:
Granola Crunch Belgian Waffles with mixed-berry compote
Mediterranean Scramble with chicken sausage
Chilaquiles
Regional Bread: English muffins
In addition to the regional breakfast rotations, Hyatt Place hotels in the U.S. will offer cage-free scrambled eggs, cage-free hard-boiled eggs, all-natural bacon and sausage, Oikos® Greek yogurt, fresh-cut fruit, steel cut oatmeal, rosemary-garlic potato medley, and artisanal breads, including banana yogurt bread and zucchini spice bread.
The new, regionally inspired breakfast at Hyatt Place hotels will be complimentary for World of Hyatt members who book an Eligible Rate or a Points + Cash Rate, or who redeem a Free Night Award or Room Upgrade Award for stays starting November 1, 2018.2
"Our guests are always looking to get more from their travel experience and we want to continue to raise the bar in the select service hotel space by driving deeper loyalty and engagement with those travellers. Therefore, we are strengthening the value proposition for stays at Hyatt Place hotels for our World of Hyatt member community," continued Dominguez. "By evolving and elevating the Hyatt Place brand's offerings – starting with the reimagined breakfast, and coming soon, seamless early check-in, exclusive wellbeing benefits and more – we are giving our members a more personalized, unique hotel experience, as well as more opportunities to earn and redeem points for rewards and experiences they truly value."
Guests can join World of Hyatt for free online at world.hyatt.com, via phone in the U.S. or Canada (+1 800 233 1234) or at any Hyatt hotel or resort worldwide.
The term "Hyatt" is used in this release for convenience to refer to Hyatt Hotels Corporation and/or one or more of its affiliates.
About Hyatt Place
Hyatt Place, a brand of Hyatt Hotels Corporation, combines style, innovation and 24/7 convenience to create a seamless stay with modern comforts. There are more than 315 Hyatt Place locations in Armenia, Australia, Brazil, Canada, Chile, China, Costa Rica, Germany, Honduras, India, Mexico, Morocco, Nicaragua, Panama, Puerto Rico, Thailand, The Netherlands, United Arab Emirates, United Kingdom, and the United States. For more information, please visit hyattplace.com. Join the conversation on Facebook and Instagram, and tag photos with #HyattPlace and #WhySettle.
1 Eligibility for complimentary breakfast may vary at Hyatt Place hotels outside the United States. In Europe, the Middle East, Africa, and India, complimentary breakfast may not be available to all members. Please check with individual Hyatt Place hotels for benefits.
2 Starting November 1, 2018, all World of Hyatt members who book an Eligible Rate or Points + Cash Rate, or who redeem a Free Night Award or Room Upgrade Award for stays at Hyatt Place hotels will continue to enjoy the free breakfast offering. Non-members can enroll in the World of Hyatt program at time of booking or upon hotel check in to receive free breakfast during the duration of that stay. Breakfast will also remain complimentary to guests that have booked a rate that has been negotiated with Hyatt Place hotels where breakfast is included (e.g., group rates and negotiated transient rates). Guests who book an ineligible rate or are not World of Hyatt members can elect to pay for breakfast at Hyatt Place hotels (pricing based on market).