JANICE WONG PRESENTS: CHINESE NEW YEAR (4 Jan 2019)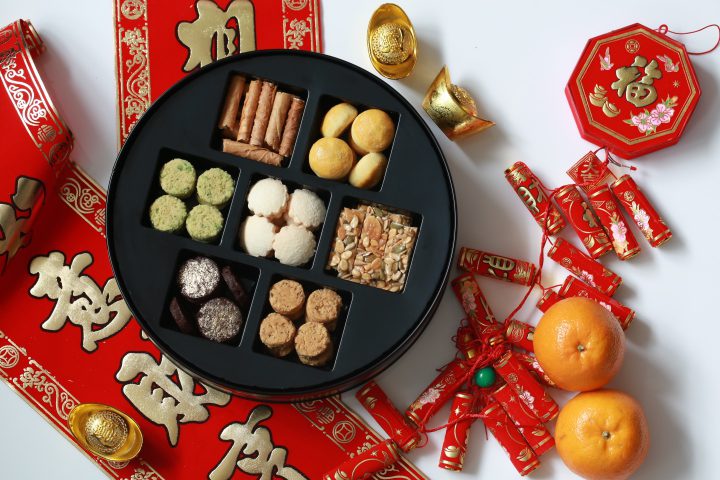 January 4, 2019, Singapore – Experience a delectable twist on traditional goodies this Lunar New Year with Janice Wong's Chinese New Year creations. This latest collection features beloved CNY classics, such as Pineapple Tarts and Love Letters, while presenting creative takes on popular treats to appease both the timeless and adventurous taste buds.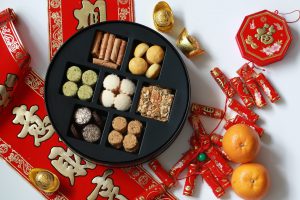 The Chinese New Year Collection includes three limited edition CNY collections filled with an assortment of Janice Wong's CNY creations, as well as a number of individually packaged goodies.
For a variation of Janice Wong's signature CNY treats in a single set, the Chinese New Year Hamper features Nian Gao, Carrot Cake, Janice Wong's Signature Tea and a tin of Cookies (S$128). The Chinese New Year Hamper is now available for pre-order online or instore and will be available for pick up or delivery from 7th January 2019.
For those more inclined towards cookies, the CNY Assorted Cookie Hamper is a must-have (S$128). Amongst the six varieties of classic CNY cookies in this hamper are Chocolate Strawberry Love Letters and Pineapple Flower Tarts with generous amounts of pineapple filling. Other items in the Assorted Cookie Hamper include Kueh Bangkit (Coconut Biscuit), Spicy Shrimp Roll, Round Pineapple Tarts and Green Pea Biscuits. A smaller collection of cookies is also available with the CNY Cookie Tin, which has seven varieties of CNY cookies (S$38). The highlight of this cookie tin is undoubtedly the Chocolate Chip Bakkwa Cookie – a sure favourite this Lunar New Year.
Individually packaged seasonal offerings are also available in single cookie jars (prices start at S$13). Exclusive to these single cookie jars is the 76% Single Origin Dark Chocolate Pineapple Tart; round pineapple tarts delectably coated in dark chocolate. Unleash your inner child and celebrate the year of the pig with the playful Chocolate Piggy Bank, complete with chocolate coins in this CNY collection (S$33).
Enjoy Janice Wong treats this Chinese New Year to spice up your home's collection of sweet delights in this season of reunion, or send them as Lunar New Year greetings to friends and loved ones.