BRIXTON VILLAGE LAUNCHES INITIATVE TO SUPPORT LOCAL TALENT AND FIND THE NEXT BIG NAME IN FOOD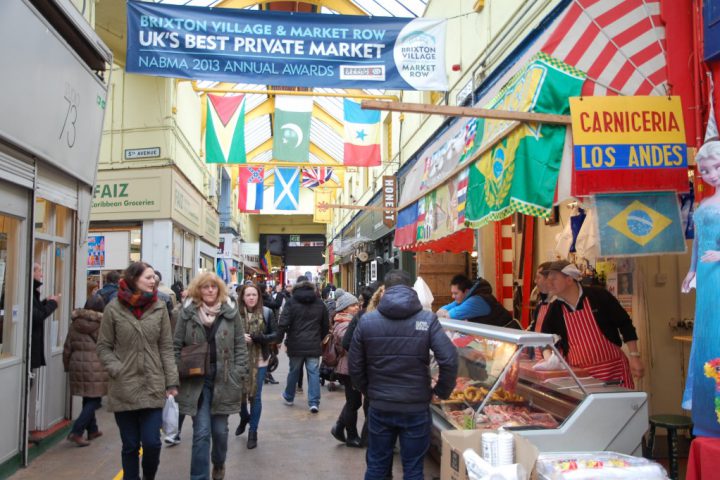 Today Brixton Village has announced the launch of Brixton Kitchen a competition and incubator programme to find the next big talent in food. Encouraging local innovation and championing the culinary diversity and creativity of Brixton, Brixton Kitchen will nurture home grown talent and offer the chance for promising entrepreneurs and complete novices to see an idea come to life.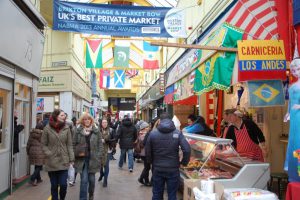 Open to both amateurs from across London and the more experienced from Lambeth, the competition is calling on passionate home cooks, active street food stalls, supper club organisers, budding food start-ups and entrepreneurs to put their culinary capabilities to the test and come up with the next big Brixton Village food concept.
Shortlisted finalists will be invited to attend a live pitch in Brixton Village where a panel of judges including co-founder and head chef of 1251, and the 'Champion of Champions' on BBC Two's Great British Menu 2018, James Cochran; chef and restaurateur of Brunswick House and St Leonards Jackson Boxer; and baker, food stylist and author Claire Ptak of Violet Cakes – who made the wedding cake for Prince Harry and Meghan Markle – will sample their food concepts.
The eventual two winners of Brixton Kitchen will each be given a six-month residency in the heart of Brixton's diverse food scene as well as ongoing mentorship and access to workshops covering
everything you need to open a restaurant; from intellectual property and brand marketing to financial administration.
They will also enter into an all-round incubator programme with a team of experts including food journalist and Trustee of Edible Lambeth Charles Nyereyegona and founder of Sri Lankan Supper Club and BBC Food chef Shakya Manage. These mentors will be on hand throughout to support the winners in refining their product, putting big ideas into practice and build a long-term impactful presence for their brand.
Alistair Maddox, Director of Brixton Village & Market Row at Hondo Enterprises, said: "Brixton has a long history of entrepreneurship we are keen to reflect this in our custodianship of the market. Brixton Kitchen is a way to celebrate food, community and support entrepreneurship here in the heart of Brixton. By investing in local innovation we're hoping to realise our vision for Brixton Village as a cultural and creative space where existing traders thrive, new traders can be established and locals and visitors can continuously discover new experiences and homegrown talent."
Co-founder and head chef of 1251 James Cochran said: "I am honoured to be a judge for Brixton Kitchen, especially for its inaugural year. Brixton is an area of London close to my heart and I have fond memories of coming here as a kid with my mum, so to come back and be part of its future is amazing. Brixton continues to be such a melting pot for world cuisines, and I am looking forward to mentoring the next generation of young vibrant chefs here."
Chef and restaurateur of Brunswick House and St Leonards, Jackson Boxer, said: "Growing up in Stockwell, Brixton Market was entirely woven into the fabric of my childhood. I ate my first pizza at Franco's after getting my 5m swimming badge aged 6, and my daughter got her first taste of pizza in the much more famous new occupant of the same site, Franco Manca, aged 2. When I first started cooking with my dad in Bonnington Square as a teenager, it was Brixton Market, and Nour Cash & Carry, where we got a lot of our produce. I love it, truly, and the opportunity to contribute to its maintenance, stewardship, and care so that it might continue to stand in proud monument to everything that remains beautiful, chaotic and possible about this city, is incredibly powerful to me."
Claire Ptak of Violet Cakes said: "Having started my business as a market stall, and cooking from home before opening my bakery-café, I know how essential markets are to encouraging local talent and creativity. I love discovering London's latest culinary delights so to be part of Brixton Kitchen, celebrating the community and supporting passionate cooks and entrepreneurs like myself, is incredibly exciting."
Whether it's a new street food, freshly pressed juices or fine dining concept, Brixton Kitchen is looking for an amateur and a professional talent to set up new food concepts in the heart of Brixton Village. Applicants are invited to enter at brixton-kitchen.com. Entry categories are:
● Amateur – i.e. has mostly cooked for friends and family and has limited catering experience. OPEN TO APPLICANTS GREATER LONDON-WIDE
● Experienced – i.e has run successful supper clubs, street food stalls and pop-ups and are chefs ready to start their first real business venture. OPEN TO SOLE TRADERS AND REGISTERED COMPANIES IN LAMBETH (APPLICANTS OUTSIDE LAMBETH WILL HAVE TO DETAIL A STRONG CONNECTION TO THE BRIXTON/LAMBETH AREA AND PROVIDE DETAILS IN THEIR ENTRY FORM)
The deadline for entries is 17 February 2019. Terms and conditions apply – see brixton-kitchen.com.