Sana longevità. E' possibile prevenire l'alzheimer.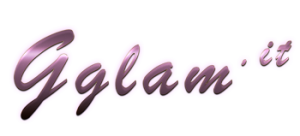 I prof. Piero Angela e Lamberto Maffei parlano…

E' possibile rallentare l'invecchiamento del cervello e la perdita di memoria. Sana longevità.

Il prof. Lamberto Maffei, neurofisiologo, presidente onorario dell'Accademia dei Lincei ha illustrato a Roma il protocollo non farmacologico Train the Brain, per la prevenzione contro l'invecchiamento del cervello, la perdita di memoria e le patologie collegate.

Il protocollo, sperimentato dall'Istituto di Neuroscienze del Consiglio Nazionale delle Ricerche, ha dato risultati positivi nell'80% dei casi trattati, rallentando la patologia e aiutando nel recupero.

Il protocollo Train the Brain, diffuso e applicato dalla Fondazione Igea Onlus, è utile anche alle persone sane che vogliono mantenere allenato il cervello e diminuire il rischio di ammalarsi.

Il giornalista divulgatore Piero Angela ha descritto il fenomeno dell'invecchiamento sotto gli aspetti sociali, etici ed economici.

Sono intervenuti nel convegno di Roma, presso l'hotel Parco dei Principi, del mese di Febbraio, anche i seguenti esponenti :

-Stefano Balsamo, presidente del Canova Club;

-Antonio Lax, Canova club;

-Pietro Napolitano, Federlab;

-Giovanni Anzidei, vicepresidente fondazione Igea Onlus;

-Il ministro Giulia Grillo.