Abu Dhabi: artisti italiani alle Special Olympic Games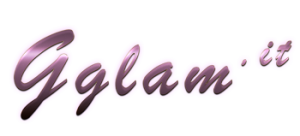 L'ambasciata d'Italia negli Emirati contribuisce quest'anno agli Special Olympic Games, che si svolgeranno dal 14 al 21 marzo ad Abu Dhabi, partecipando all'iniziativa Inclusive Art Gallery con una selezione di lavori di Diego Salezze e Lisa Perini. Gli Special Olympics sono il più grande evento sportivo umanitario ed un movimento globale che si focalizza sull'empowerment di persone con disabilità intellettiva e relazionale attraverso la forza dello sport. Il Legacy Program dei Giochi, di cui l'esposizione fa parte intende accrescere la consapevolezza, promuovendo l'inclusività e superando le barriere culturali e sociali.
La mostra di arte che si apre oggi presenterà tra gli altri i due artisti italiani che esprimono la loro vena creativa grazie alla loro determinazione e al supporto del dottor Leonardo Zoccante, coordinatore del gruppo interdisciplinare sull'autismo del reparto di Neuropsichiatria infantile della Clinica universitaria di Verona. Zoccante ha fondato con Ruggero Mason, Euritmie – Special Talents Access to the Arts, un evento artistico che dal 2015 presenta lavori artistici, ospita seminari e scambi di esperienze tra ricercatori sul tema dell'autismo. Euritmie, intende unire le persone con talenti speciali per renderli protagonisti delle loro vite.
Lisa Perini si è laureata all'Accademia di belle arti di Venezia e dal 1997 ha vinto numerosi premi ed ha partecipato a numerose mostre personali e collettive in Europa, America e Asia. Anche Diego Salezze ha partecipato a molti appuntamenti espositivi ed uno dei suoi lavori è stato mostrato dal presidente Sergio Mattarella durante l'annuale discorso alla nazione di fine anno come esempio di determinazione.