Welcome to Dubai!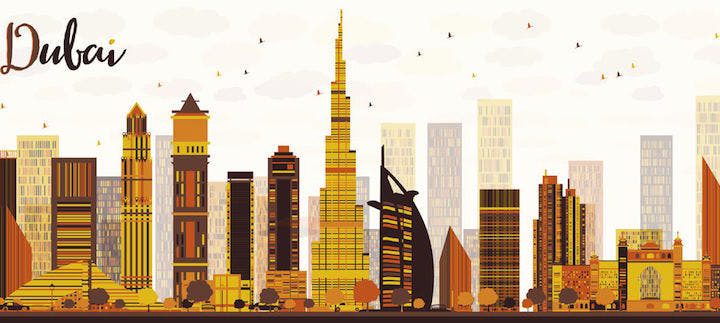 Stupore, vittoria e record : Emirati Arabi Uniti.

Qui dove il business viaggia a gonfie vele, voli, turismo, shopping e petrolio! Aspettando "Expo 2020" per la sostenibilità, le opportunità e la mobilità, c'è una Dubai che sogna forte l'ecosostenibilità.
La città dalle mille e una notte, la città dai mille record.
Con i suoi 829,8 metri , a dominare la città c'è il Burji Khalifa, la torre più alta del mondo.
Tra ricchezza, skyline e qualità della vita. E' una compagnia aerea senza eguali. Emirati, il regno degli affari.
Due mall, ristoranti, tantissimi hotels, parchi a tema e strepitose attrazioni.
L'aereoporto poi, con il suo terminal 3, il più grande del pianeta.
Stiamo parlando di una città di arte e finanza, da scoprire.

Dove alloggiare a Dubai? ampia è la scelta grazie al brand "Emaar Hospitality Group".

Gli sceicchi fanno crescere Dubai in ogni settore, dal food allo sport, dal design all'arte.

Dove mangiare?
Da Zuma Nobu, dai ristoranti degli Chef Niko Romito al Bulgari e Heinz Back al Waldorf Astoria e ancora, Massimo Bottura al The Palm e ai numerosissimi Bistrot e cafè all'interno del Dubai Mall ( il centro commerciale più grande d'Italia).

Insomma, un viaggio, una scoperta, dal deserto al centro di questo paradiso arabico!
Visit DUBAI!