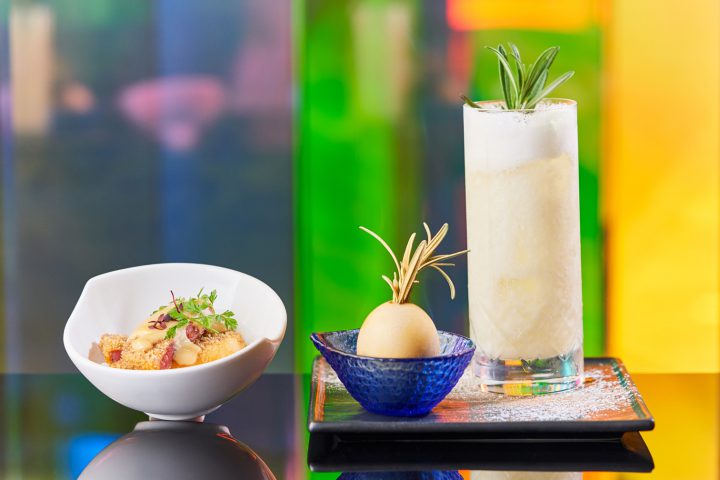 This Easter, Grand Park Orchard's Mitzo presents the ultimate feast with the Easter Weekend Enhanced Brunch specially curated by Executive Chef, Nicky Ng. The indulgent brunch showcases Chef Nicky's passion and skill for creating quality modern Cantonese cuisine.
Be spoilt for choice with over 50 types of dim sum dishes, soups, roast, wok dishes and desserts; including an Easter exclusive dish, the crispy Deep-fried Beef Cutlet with a drizzle of creamy sesame mayonnaise.
Guests can also choose from the Supreme Special Dishes which includes premium items such as the fragrant Steamed Garlic Bamboo Clam in Soya Sauce, Cheese Baked Lobster with Creamy Seaweed Sauce and the aromatic Stir-Fried Abalone with Asparagus in X.O. sauce, with one complimentary serving each per diner.
Indulge in unlimited servings of Mitzo's crowd-favourite dishes, highlights include Mitzo Special Barbeque Pork, Crispy Roast Pork Belly served with Steamed Bun, Royal Shrimp Dumpling, Stir-fried Scallops with Egg White & Fresh Milk.
(Above: Assorted Dim Sum items)
Those with a sweet-tooth will look forward to signature desserts such as the Hokkaido Milk Cheese Tart, Deep-fried Chocolate Liqueur Dumpling and Chilled Rock Melon Mango Sago Cream amongst others.

For an additional $60++ per adult, diners can enjoy free flow artisanal cocktails, champagne, wines, beers and an exclusive Easter concoction, Paschal Spirit. This refreshing citrus tipple is skilfully curated by Head Bartender Azlam Kadir and consists of a mix of gin and Licor 43 with dashes of chocolate bitters, orange flower water, lemon juice, egg white and honey before being topped with soda.
To continue the festive celebrations, this thoughtfully created drink will be available for the entire month of April at $18++.
The Mitzo Easter Weekend Enhanced Brunch will be available from 19th to 21st April, from 11.30 am to 2.30 pm. The brunch is priced at $78++ per person, with children under the age of 6 dining free; and those aged between six to 12 years enjoying fifty per cent off. For all enquiries and reservations, email rsvn@mitzo.sg or call +65 6603 8855.