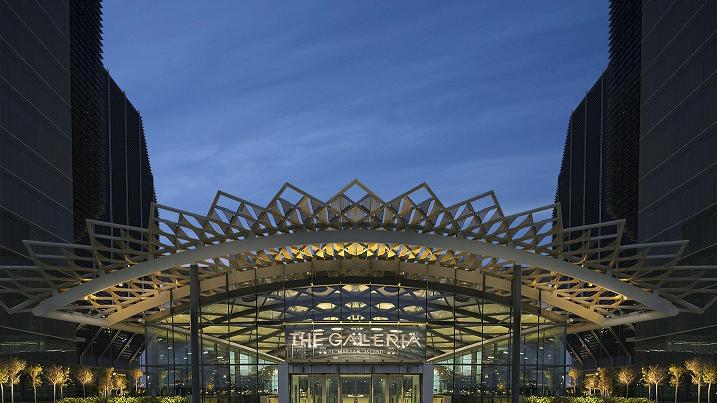 Lights, Camera, Action, step into THE GALLERIA, where the stage is set for you to capture high fashion and unique dining experiences.

At THE GALLERIA means at the top!


Some brands presents in THE MALL :

BOTTEGA VENETA, GUCCI, PRADA, FENDI, CARTIER, LOUBOUTIN, DOLCE & GABBANA, ERMENEGILDO ZEGNA, LOUIS VUITTON, RICHARD MILLE, TOM FORD, VAN CHEEF & ARPELS, LA PETITE MAISON, NURS-ET, ROBERTO'S, ZUMA and many other Amazing location…

A big MALL for a big shopping and food experience.

All days breakfast at Roberto's ;
Friday festive brunch at Coya;
In Italy? Brunch at Cafè Milano;
So, the perfect place was born in UAE with this Mall!

ABOUT THE GALLERIA :

The Galleria on Al Maryah Island is Abu Dhabi's luxury shopping and dining destination set on the stunning waterfront promenade. With more than 130 offerings under one roof, The Galleria houses a mix of high-end retailers and licensed and unlicensed chef-driven restaurants and cafes. Since its opening in August 2013, The Galleria has become home to the world's most iconic luxury fashion and fine jewellery brands, along with world class dining.