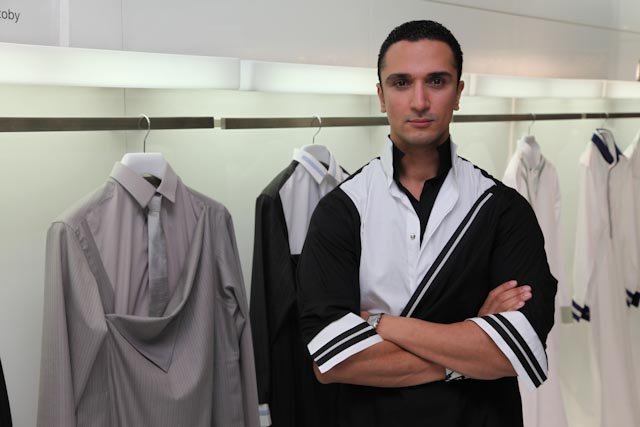 ALAKEEL, uno dei primi designer ad adottare un approccio rinnovato con il thobe tradizionale aggiungendo tocchi occidentali.

Il designer più che al moderno, guarda al tradizionale, con un tocco di genialità incontrastata.

"In un momento in cui vedi un sacco di t-shirt e scarpe da ginnastica, penso che sia bello avere un aspetto unico e raffinato che Karl ha."
(Karl Lagerfeld), citazione dello stesso designer che ha fatto nota anche di un suo "ideal-tipo", come il tedesco da poco scomparso.

"Sebbene il designer sia cresciuto in Europa, l'ispirazione per i suoi disegni viaggia per il mondo…
nonostante sia stato influenzato da molte leggende della moda come John Galliano, Elsa Schiaparelli, Cristóbal Balenciaga e Ralph Lauren", ha affermato il designer saudita.


THE BRAND
Toby by Hatem Alakeel is the embodiment of when the beloved traditional meets the modern contemporary in perfect harmony.