Punch Room at The London EDITION launches 'The Five: Volume III' punch cocktail menu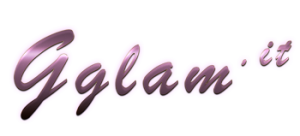 PUNCH ROOM LAUNCHES 'THE FIVE: VOLUME III' AT THE LONDON EDITION
AN HOMAGE TO THE FIVE ELEMENTS – EARTH, WATER, FIRE, AIR & AETHER
Inspired by the five classical elements, the award-winning team at Punch Room at The London EDITION, will launch The Five: Volume III – the latest chapter in their hugely popular 'The Five' series of cocktail menus – on Wednesday 3rd April.
Whilst Volume I celebrated the five main ingredients of Punch, (Spirits, Water, Citrus, Sugar and Spice), and Volume II focused on key moments in Punch's illustrious history, the third version is something else altogether. Bar Manager Andy Shannon, formerly of Callooh Callay, has drawn on the five fundamental elements of ancient philosophy – Earth, Water, Fire, Air & Aether – alongside some of Punch Room's best loved creations to create punch menu, The Five Volume III.
In the ancient world, Aristotle's theory was that these five classical elements made up everything around us, with the first four comprising the terrestrial region we could experience with our senses, and the fifth element – Aether – the celestial region we couldn't. Punch began making its mark on the world in the early 16th Century, and around that time, these elements became the building blocks for the Scientific Revolution and, later, the Enlightenment. Much like the modern world of cocktails, this concept made use of everything from scientific thought to philosophy and mythology.
EARTH
Representing the first of the elements, this section is the perfect place to start with this (admittedly ethereal) cocktail menu. Inspired by our connection with the soil, the seasons and the cycle of fertility, guests can expect aged spirits and ingredients reminiscent of the element, such as roots, grass and wood. The drinks in this section reference ancient cultures, fertility cycles, crystals, goddess Gaia and lumberjacks.
Philosopher's Punch: Plymouth Gin, Ouzo 12, Salted Roots Rakomelo, Mavromatis Koum Quat liqueur, lemon juice, Sweet Cicely blend
Mother Earth: toasted coconut-infused Barsol Pisco, kaffir lime liqueur, lime juice, mango & black cardamom syrup, Sikkim First Flush tea
Pachamama: heritage carrot-infused Barsol Pisco, Luxardo Cherry Sangue Morlacco liqueur, Earl Grey tea, lime juice, dulche de leche foam
Lumberjack: Beurre Noisette Woodford Reserve Bourbon, Amaro Averna, lemon juice, orange sherbet, maple syrup, Emperor's Breakfast tea
Bliss: Grey Goose Le Poire Vodka, Californian Chardonnay, St Germain, Peashoot Syrup, lemon juice, green strawberry bitters
WATER
Commonly associated with emotion and intuition, Water is the element we seem to connect with as humans the most, from the life-giving freshness of the rain to the unfathomable depths of the ocean. Featuring longer and more refreshing drinks, this section focuses on the traditional punch ingredients of Water and, more often, Tea and comes in at a slightly lower ABV. Look out for references to Point Break, the loamy smell of the earth after it's just rained, whales, icebergs and Deep Purple.
Igloo Punch: Ruinart Brut, Da Mhile Seaweed Gin, Cloudberry Liqueur, lemon sherbet, green tea, lemon juice, ambergris, lemon sorbet
Francis' Punch: Hennessy Fine de Cognac, Campari, Rinquinquin a la Peche, saffron, Cornish Manuka tea, lemon juice
Blackmore Punch: Chocolate Kirsch, pear liqueur, hazelnut, Lapsang Souchong
Tropic like it's hot: Tropical Old Tom gin, Plantation Pineapple, Trois Riviere Agricole Rhum, passion fruit ketchup, lime juice, vanilla syrup, coconut water
Jebena Punch: Fords Gin, Cascara Tea, Discarded Vermouth, Galliano Ristretto, Mr Black Amaro, coffee foam
FIRE
The most metaphysical element yet, Fire brings fundamental energy and passion and also great destruction. No, this isn't the section for fiery Margaritas, but spice is front and centre alongside ingredients that challenge the palate with inspiration drawn from Greek mythology, Space and the Great Fire of London.
Prometheus: Mezcal Pierde Almas, butter-washed Mastiha, Amaro Montenegro, Pu-Erh tea, fennel pollen syrup, lime juice
Fire Star Punch: Martini Bitter, Martini Rubino, Mellow Corn, Wild Turkey Rye, red pepper cordial, Hibiscus
Yanartas Punch: olive oil Hendricks Orbium, Cardamom water, lime & long pepper syrup, lemon juice, orange blossom water
Pudding Lane: Beefeater Dry Gin, Bergamoto Quaglia, gunpowder tea, lemon and lime, ginger beer, croissant foam
Maillard: Agave syrup, Fortaleza, cocoa husk tea, pistachio cream
AIR
Lightness and delicacy are king in this section, with a touch of intelligence and ethereality thrown in for good measure. Just as altitude effects taste, this section plays with subtle flavour variations and airy textures – think foams and egg punches!
Father Sky: Chivas 12, kiwi syrup, lime juice, cloud tea, Veirmut
High Altitude: Audemus Umami Spirit, Absolut Elyx, Malbec, sundried tomato syrup, milk oolong, soy sauce, lemon juice
Low Altitude: Portobello Sea Edition, Martini Ambrato, lemongrass tea, lemon sherbet, lemon juice
Wright Brothers: coffee-washed Star of Bombay, Maraschino, Blue Curacao, Crème de Violette, Chamomile
Monsoon Punch: Ceylon Arrack, Porto 2013, Indian Rose Petal tea, lime juice, ccc syrup
AETHER
Born of the works of Aristotle, the Aether conjures up the intangible, the elusive and the spiritual. These drinks don't necessarily make easy reading on paper, but there is reward there if you are willing to try, much like the works of the great Romantic poets, who plucked their fleeting moments of enlightenment straight from the mystical whorl of the Aether.
Newton: Somerset Cider Brandy 10yr, Calvados, apple liqueur, apple juice, apple & tea cordial, apple cider, lemon juice
E=MC²: elderflower, melon juice, cucumber juice, carrot syrup, Seedlip garden, lemon juice
Cosmic Ramos: Hibiscus Banks 5 Rum, banana liqueur, egg white, lemon juice, lime juice, vanilla, orange flower water, almond milk
Pinga: Yaguara Cachaça Ouro, Vermouth Del Professore, lime juice, mint syrup, Mexican Cedron tea
CLASSICS
The sixth (and final) chapter of the new menu celebrates some of Punch Room's most-loved drinks from previous years, that the team couldn't bear to part with.
Orchard Punch: Bols Genever, Zuidam Rogge Genever, Orchard Syrup, Cornish Manuka Tea
Larkin: Bols Genever Barrel Aged, Kernel IPA syrup, lime sherbet, green tea, orange
Grog: Plantation Rum OFTD, lime juice, nutmeg syrup, grapefruit sherbet, manuka tea