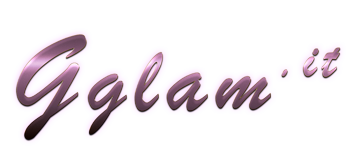 Rocco Forte Hotels and Silversea Cruises today announce a partnership that brings the two privately owned Italian heritage hospitality companies together for the first time, giving guests an ultra-luxury experience, both by land and by sea. Silversea's elegant, intimate ships are small enough to sail up narrow waterways, right into the heart of a city, to the very doorsteps of Rocco Forte Hotels.
There will be regular opportunities for guests of both companies to take advantage of this special alliance with sensational benefits. Silversea are offering exclusive benefits to guests of Rocco Forte Hotels including savings on rates, VIP treats at embarkation, a private culinary event for two and a dinner invitation at the Captain or Senior Officers table. Silversea guests staying at any Rocco Forte hotel will enjoy upgrades, transfers and unpacking services at the hotel as well as VIP amenities.
This exciting union harmonises both Silversea's warm Italian hospitality and Rocco Forte's Anglo – Italian flair, both committed to delivering unparalleled comfort and personal service. Like Rocco Forte Hotels' impeccable rooms and suites, Silversea's suites are spacious and beautifully appointed with fine furnishings. Each have an ocean view, butler service and many offer private verandas.
Sir Rocco Forte, Chairman of Rocco Forte Hotels says, 'Having known Manfredi Lefebvre d'Ovidio for many years it is a particular pleasure to enter into a partnership with a company with such similar roots to our own. Together, we will share the best of land and sea whilst providing our guests with the exceptional personalised service that is common to both our brands.'
'I am extremely happy to welcome Rocco Forte Hotels as a partner of Silversea,' comments Mr Lefebvre, the cruise company's chairman. 'Sir Rocco Forte and I share a personal friendship that was formed long ago. Now, it is with shared values that we cooperate to bring extraordinary service to our guests.'
Rocco Forte Hotels
Established by Sir Rocco Forte and sister, Olga Polizzi in 1996, Rocco Forte Hotels is a collection of 11 individual hotels and resorts. All of the hotels are landmarks, both old and new, occupying magnificent buildings in exceptional locations. Led by a family who has been in hospitality for four generations, the hotels are united by their distinctive approach to service ensuring guests experience the best of the cities and surrounding areas.
Rocco Forte Hotels comprises: Hotel de Russie, Rome; Hotel Savoy, Florence; Verdura Resort, Sicily; The Balmoral, Edinburgh; Brown's Hotel, London; The Charles Hotel, Munich; Villa Kennedy, Frankfurt; Hotel de Rome, Berlin; Hotel Amigo, Brussels; Hotel Astoria, St Petersburg; Assila Hotel, Jeddah. Future openings: Rome in 2019, Shanghai in 2019
About Silversea Cruises
Silversea Cruises, which is chaired by Manfredi Lefebvre d'Ovidio, is recognized as an innovator in the ultra-luxury cruise line industry, offering guests large-ship amenities aboard its intimate, all-suite vessels: Silver Wind, Silver Shadow, Silver Whisper, Silver Spirit and Silver Muse – all designed to offer an atmosphere of conviviality and casual elegance. With the inclusion of the expedition ships Silver Explorer, Silver Galapagos, Silver Discoverer, and with Silver Cloud joining the Expedition fleet in November 2017, Silversea's itineraries encompass all seven continents and feature worldwide luxury cruises to the Mediterranean, Caribbean, both polar regions and hundreds of fascinating destinations in between. The addition of Silver Moon in 2020 will take the Silversea fleet up to 10.