THERE IS A BEGINNING IN THE END. The Secret Tintoretto Fraternity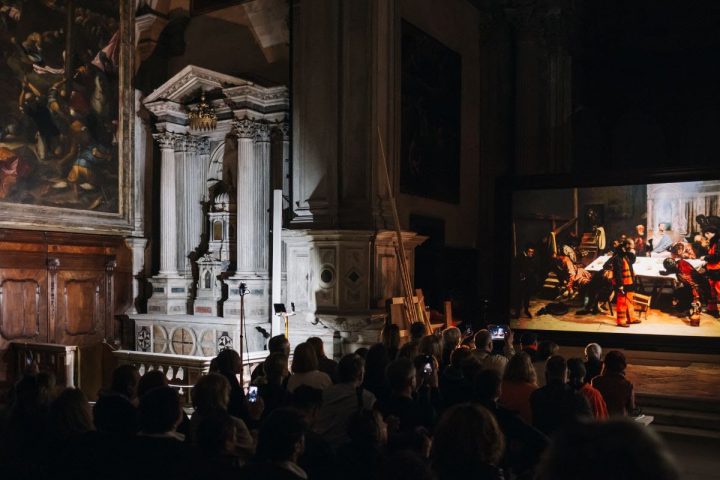 11.05 – 11.09.2019
Chiesa di San Fantin, Venezia, Italia
Campo San Fantin, 1390/a. 30124 Venezia
Il giorno 8 maggio 2019 è stato inaugurato, nell'ambito dell'iniziativa "Pushkin Museum XXI", il progetto "There is a Beginning in the End. The Secret Tintoretto Fraternity", una mostra d'arte contemporanea in commemorazione del 500° anniversario dell'artista veneziano Jacopo Robusti, detto Tintoretto, in concomitanza con la 58° Esposizione Internazionale d'Arte – La Biennale di Venezia.
La mostra, curata da Marina Loshak e Olga Shishko è stata realizzata nella Chiesa di San Fantin a Venezia, ed ospita le opere site specific degli artisti contemporanei: Dmitry Krymov (Russia), Irina Nakhova (Russia), Gary Hill (USA) e !Mediengruppe Bitnik (Svizzera).
Il progetto prevede quattro "atti" in cui le opere multimediali riempiono l'intero spazio della Chiesa in dialogo con i dipinti "Tondo '87" di Emilio Vedova e "L'origine d'Amore" di Tintoretto (1562) anch'essi esposti.