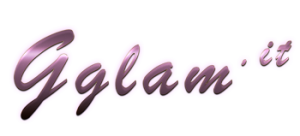 Suzi Tros, a charming and relaxed Greek-inspired bistro and cocktail bar from Adrien Carre and Christina Mouratoglou, the entrepreneurial husband and wife team behind Mazi, will open in Notting Hill on Monday 24th June.
Named after the lovable character from the cult classic 1960's Greek film 'I Parisiana', Suzi Tros quite literally means 'Suzi, you eat'. Keeping things local and unpretentious, the restaurant, much like its namesake, will exude Greek warmth, fun and modern simplicity, serving Greek-inspired small plates from lunch through to dinner. Located in the heart of Hillgate Village, Suzi Tros is just a couple of doors down from sister restaurant Mazi, an established west London favourite. Situated across two floors, the upstairs dining room has a 5-seater kitchen counter in addition to a dining space seating 32. Downstairs, guests can relax in the intimate cocktail bar with a menu of drinks and nibbles.
Sustainability and seasonality is at the core of the menu at Suzi Tros; the selection of small plates, each made to share, will showcase the breadth of Northern Greek cuisine, taking inspiration from the traditional small eateries dotted across Christina's hometown of Thessaloniki, which is often recognised as the culinary capital of Greece. Head Chef John Skotidas will bring with him experience from his many years in the kitchen at Mazi as well as his focus on the seasons and using only the freshest of ingredients, with the menu determined by the daily market deliveries. Expect to see a selection of grilled dishes on offer, with those seated at the counter able to enjoy the theatre of the impressive open charcoal grill with vegetables playing a pivotal role in shaping the menu. The menu will take diners through a journey from smaller bites and snacks such as Metsovone Croquettes with Bacon Jam (£7) and the plumpest Halkidiki Green Olives (£4) to the Raw section with delicate dishes such as Prawn Tartare (£16) Sea Urchin (£19) prepared in front of guests sat at the kitchen counter. Garden is where vegetables take centre stage with dishes such as Smoked Aubergine, Tahini & honey (£6), Artichoke Hearts "A la Polita" (£12) and Courgette Flowers Gemista (£9). Then moving on to the Fish Market and Butchers sections of the menu, offering wholesome dishes with a nod to tradition such as the Whole Grilled Calamari (£15), Grandmama's Meatballs with Tzatziki & handmade chips (£10) and 'Chicken Thigh Gyro Tacos' (£5 each). Accompanying the food at Suzi Tros will be an adventurous list of entirely Greek wines curated by Adrien as well as Greek beers from selected artisanal producers. For those just popping in for a drink, the downstairs bar will serve a selection of bar snacks and cocktails using lesser-known Greek spirits such as Mastiha and Tsipouro.
The interiors at Suzi Tros will have an understated Greek feel, with a nod to its namesake's sixties era. The light-filled upstairs dining room brings the outside in with the use of natural materials and warm colours along with touches of cool blues and patterned tiling to take diners back to coastal Greece. Downstairs, the bar, although more intimate, will be equally as inviting with a striking grey tiled bar and colourful flooring with traditional Greek patterning.
Defining conviviality and hospitality, Suzi Tros is simply about a love of soul-nurturing food, with Greek warmth, and modern bistronomy at its heart.

Suzi Tros will open its doors on Monday 24th June, serving lunch and dinner every day. The restaurant does not take reservations.
Opening Hours: Monday to Friday – lunch: 12:00-15:00 dinner: 18:00- 23:00
Saturday & Sunday – lunch & dinner – 12:00 – 23:00
Suzi Tros
18 Hillgate Street
London
W8 7SR
www.suzitros.com