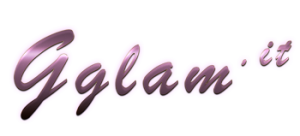 London, 25th July | The Daisy Green Collection has launched an exciting limited-time collaboration with plant-based chef Kirk Haworth of Plates, adding five beautiful plant-based dishes to its already hugely popular flexible eating menu, available exclusively at their Scarlett Green site in Soho from today.
Sitting alongside Scarlett's already-famous vegan sharing board (which boasts an array of innovative ingredient combinations including a fire-roasted aubergine, smoky BBQ tofu steak, crispy wild rice salad and a vegan Bolognese stuffed pepper), the new dishes continue to push the boundaries of plant-based cuisine, bringing Michelin-star quality and flavour to the buzzing Soho neighbourhood.
A special collaboration between Plates' Kirk Haworth (formerly of The French Laundry, Restaurant Sat Bains and Quay in Sydney) and Daisy Green's Prue Freeman, the new menu pays homage to Australia's unique food history with a plant-based take on wholesome, high-quality dishes. Inspired by Kirk's time spent living, working and travelling around the country, the new additions are born from a personal love of Australian culture – from its renowned high standards of excellent value quality food to friendly service and bright, bold, colourful flavours.
The Daisy Green Collection continues to strive for carefully sourced ingredients, done well and presented in innovative ways. The collaboration will continue to support this commitment with dishes spanning the breadth of the collection's dinner menu.These include:
Tomato and strawberry tartare, chilled elderflower, mint & basil
BBQ vegetable and kimchi taco with whipped avocado, aubergine, slow baked carrot & house pickles
Beetroot and cumin falafel with rare grains, avocado, pomegranate & toasted seeds
Herbaceous pancake, pickled beetroot, wild rocket & chick pea aioli
Fragrant butternut and carrot curry, black rice, toasted broccolini & kaffir lime
Named by Vogue as one of London's best new restaurants shortly after opening in 2018, Scarlett Green brings Melbourne and Sydney café culture to the heart of Soho. In the evening, Scarlett shifts gear to a buzzing late-night bar and restaurant with live music upstairs from 4pm daily. The welcoming relaxed atmosphere is set against huge bespoke artworks aimed at bringing back some of the glamour of the Soho of old, courtesy of a 20-foot mural by Paul Robinson and original pieces by artists Oli Epp, Louise Dear and Shuby.
– Notes to Editors –
The Daisy Green Collection x Plates menu will be served at Scarlett Green in Soho, from Thursday 25th July.
Scarlett Green
Address: 4 Noel Street, Soho, London, W1F 8GB
Opening Hours: Monday – Friday: 7am to 12am | Saturday: 8am to 12am | Sunday: 9am to 9pm
About Scarlett Green:
Scarlett Green launched in May 2018 as part of The Daisy Green Collection and is open seven days a week from early breakfast at 7am until late. In addition to breakfast, lunch and dinner, it also serves the collection's renownedbottomless brunch. Named amongst the best new restaurants in London by Vogue in 2018, it brings relaxed and buzzing Australian food and coffee culture to London's buzzing Soho, having become a local destination and meeting point for surrounding residents, workers and visitors. Food is carefully sourced, homemade and cooked from scratch. The aim is to provide a healthy and welcoming environment for all.
Website: daisygreenfood.com
Email: reservations@daisygreenfood.com
Instagram: @daisygreencollection
Twitter: @daisygreenfood
Facebook: /daisygreencollection
About Plates:
Plates is a plant-based food studio formed by Kirk Haworth and sister Keeley, in 2016. It collaborates with brands, businesses and individuals on a diverse range of plant-based creative projects that complement its mission. Plates' head chef and co-founder Kirk (formerly of The French Laundry, Restaurant Sat Bains, Quay in Sydney, to name some) made the change to plant-based cooking inspired by a personal journey with his health and a desire to challenge conventions in the genre. Kirk's co-founder, Keeley Haworth, brings her professional background in the creative industry to ensure each collaboration achieves its maximum potential.