Sample superb Japanese wines in Singapore!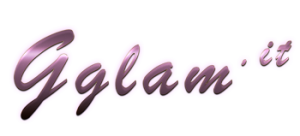 SINGAPORE, 10 MARCH 2020 – JR East Group is hosting its Japan Premium Wine Fair from 2 to 31 March 2020 in 11 stores and restaurants across Singapore. During this time, guests can tickle their taste buds on five carefully selected wines sourced from both Yamanashi, known commonly as "the birthplace of Japanese wine" and Yamagata.
Through hosting the Wine Fair, JR East aims to increase global awareness of the unique qualities of Japanese wines to increase international demand for Japanese wine and domestic wine production across all of Japan's wine-growing regions – through "wine tourism".
France and Italy are virtually synonymous with wine production; however, in recent years, Japanese wine made from 100% Japan-grown grapes has been steadily gaining acclaim worldwide. As a testimony to this fact, a wide variety of specialty wine grapes are now cultivated in Japan, including Japan-only varieties such as "Koshu" and "Muscat Berry A", which are usually the main ingredients in Japanese wines.
As true wine aficionados know, Japanese wine is quite distinct from other wines, primarily due to its delicate flavor. To cultivate wine grapes that satisfy oenophiles in rain-drenched parts of Japan, viticulturists have focused on grape quality at the expense of production volume. High-quality or "exquisite" – Japanese wine is the fortunate result of such diligence and attention to detail.
While Japanese cuisine has long been held in high esteem internationally, lately Japanese wine has been gaining recognition as its perfect complement – and also as the ideal way to best enjoy a broad range of non-Japanese fare.
The rapidly growing international reputation of Japanese wine has allowed it to cross borders and fill glasses of wine drinkers in Singapore. However, due to high prices and shipping costs, Japanese wine remains out of reach to most consumers. Fortunately, visitors of the JR East's Japan Premium Wine Fair will be able to sample five unique Japanese wines, including award-winning ones, at special prices at the 11 participating stores.
One of Singapore's most renowned sommeliers, Mr. Kawai Daisuke noted that "the wines selected for the Japan Premium Wine Fair this time are all excellent products that are not in any way inferior to internationally famous wines. While Japanese wines were previously known for being too sweet and therefore not favored by oenophiles, the wines available now are different. As long as you drop your biases and face the wine in front of you, I am confident that you will be able to see what's so good about it. I hope that wine-loving Singaporeans and expats, in addition to Japanese, will be able to enjoy the wines this time".
Japan Premium Wine Fair Wines
Origin
Yamanashi Prefecture
Yamagata Prefecture
Product Image
Product Name
Japan Wine SAKURA
Chateau Jun KOSHU 2019
2018 Rubaiyat Muscat Bailey A Barrel Aged
2016 TAKAHATA ARKADIA Select Harvest
2017 TAKAHATA Le Clôture Életrique en Kamiwada Chardonnay
Grape Variety
Koshu
Koshu
Muscat Berry A
Cabernet Sauvignon, Merlot, Petit Verdot
Chardonnay
Body
Sweet
Semi-dry
Medium
Full-bodied
Dry
Characteristics
Sweet, with some acidity, fruity.
Almost dry with some acidity and bitterness. With a Ginjo aroma similar to that of Japanese sakes.
Fruit flavours and a barrel-aged mellowness. Highly fragrant berry aromas.
Deep and mellow. Comfortable tannin and dry.
Mellow and rich. Dry and elegant.
Characteristics of origin
The birthplace of Japanese wine*, Yamanashi boasts the highest volume of grape and wine production in the country. It is registered as the first Geographical Indication of wine in Japan. The "GI Yamanashi" label is a guarantee of quality and origin and is expected to gain prominence both domestically and abroad in the near future.
*Source: Japan Wineries Association website https://www.winery.or.jp/basic/knowledge/
Critics praise Yamagata, similarly to Yamanashi for its well-known fruit. Its grape production ranks third in the country, and while the number of wineries in Yamagata lags behind Yamanashi, the prefecture has seen an increasing number of brands performing well in wine contests.
The two brands that will be introduced at the Japan Wine Fair have also won prizes at Asia's largest and most prestigious wine competition, the Japan Wine Challenge 2019.
Participating Stores and Restaurants:
Al Solito Italian Japanese Wine and Food Tapas
Ishinomaki Grill & Sake
JAPAN RAIL CAFE