How to Reduce Yacht Maintenance Costs in Challenging Times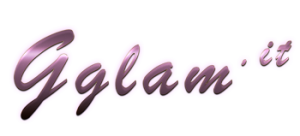 The COVID-19 pandemic, economic slowdown and stock market plunge have created a trifecta of challenges for boat owners struggling to balance responsibilities of family and work while not neglecting the maintenance necessary to preserve the value of their floating assets.
"Now, more than ever, Denison is committed to keeping down the costs of owning a boat. With regular crew and service providers currently unavailable, we are offering a maintenance program designed to give owners peace of mind about the condition of their boats as they tend to other pressing matters," said company President Bob Denison.
Denison's "Mothballing Maintenance Services" for boats of all sizes includes the following maintenance options:
Weekly: washdowns and cleaning of exterior surfaces; interior cleaning
Monthly: bottom cleaning by a diver; checks of all systems; reporting, including service or warranty items that require attention.
Enhanced monthly: review of operating costs such as dockage, crew salaries, fuel and insurance.
Quarterly: teak sealing and waxing; captain services
Financial: creation of client-specific operating budget
Insurance review: prior to hurricane season, coordinate with insurance providers to review all required contingency plans for owners and underwriters, as most insurance policies include appointment of a full-time captain and specific storage and dockage requirements
"We believe our program can save owners as much as 75 percent of what they currently pay for monthly maintenance," added Denison. "Regularly scheduled maintenance actually helps keep costs down."
Denison Mothballing Maintenance Packages start at $3,500 per month.
About Denison Yachting: Denison has long been a leader in the yachting industry with a rich family history dating back to 1948 with the start of Broward Marine in Fort Lauderdale, Florida. Today, the company provides complete yachting services worldwide, from sales and charter to yacht management and new construction. Denison office locations include 23 brick and mortar marina offices in the U.S.: Miami Beach FL; Dania Beach, FL (3); Fort Lauderdale, FL (2); Palm Beach Gardens, FL; Stuart, FL; Daytona Beach, FL; Naples, FL; Bradenton, FL; Destin, FL; Charleston, SC; Annapolis, MD; Newport, RI; Southport, CT, Jersey City, NJ; San Diego, CA; Newport Beach, CA; Long Beach, CA; Marina del Rey, CA; San Francisco, CA; and Seattle, WA.