MO BAR Announces Nomadic Forager Virtual Bar Tour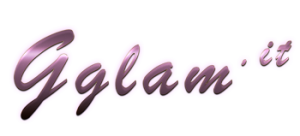 Following 2019's pop-up event series, "Nomadic Foragers," the team from MO BAR is adapting to the new normal with a Nomadic Forager Virtual Bar Tour for 2020.
In each stop of the 2019 regional tour, the team had the opportunity to explore local markets and learn about indigenous fruits and spices in consideration for cocktails. Collaborating with a renowned cocktail bar in each city, MO BAR's team created a signature menu – served for one night only at a special guest shift event. Reflecting on their adventures over the year, the team developed MO BAR's Volume Two menu, which brings guests on a whimsical journey across Asia.
With travel temporarily on hold due to the COVID-19 pandemic, MO BAR embarks on a virtual bar tour in partnership with top venues in Southeast Asia, including Vesper (Bangkok), Alice Cheongdam (Seoul), The Curator (Manila), ROOM by Le Kief (Taipei), Sidecar (New Delhi) and more.
Each participating bar will offer two signature cocktails from MO BAR's Volume Two menu for a limited run, allowing their guests to sample MO BAR's cocktails – no travel required. For a more in-depth exploration of the drinks, interested guests may opt into a live virtual session with MO BAR's team via a QR code.
MO BAR will also host each of the participating venues for a virtual guest shift in Singapore, offering their signature cocktails for one week at the bar. Guests dreaming of their next holiday can indulge in unique cocktails from top venues around the region, all without leaving Singapore. The confirmed schedule for pop-ups at MO BAR is as follows:
6 to 12 August 2020: Vesper (Bangkok, Thailand)
13 to 19 August 2020: Bar Cham, Alice Cheongdam (Seoul, South Korea)
20 to 26 August 2020: Back Room, The Curator, Agimat, Spirits Library (Manila, Philippines)
27 August to 2 September 2020: Irusu Lounge (Ho Chi Minh City, Vietnam), Galaxy Bar (Dubai, UAE)
3 to 9 September 2020: ROOM by Le Kief (Taipei, Taiwan), Sidecar (New Delhi, India)
Future stops on the tour will be added from September onwards, with details to be announced.
About MO BAR
MO BAR is located on level 4, Mandarin Oriental, Singapore. Recognised as one of Asia's 50 Best Bars 2020 and inspired by the Pacific Ocean, rich culture of Asia's ports and the travellers who journey between them, MO BAR presents a new experience to authentically celebrate the colours, flavours and aromas of the region. Discover a sophisticated space where the distinctive bar counter takes centre stage while an open concept allows a glimpse into the bartender's world of mixology. The luxurious ambience is set by an earthy palette of warm brown and olive green, accented with splashes of nomadic furnishings and décor.
Opening Hours
Monday and Tuesday: 12 to 10:30pm
Wednesday to Friday: 5 to 10:30pm
Saturday and Sunday: 12 to 10:30pm
Weekend Brunch on Saturday, Sunday and Public Holidays: 12 to 2.30pm.
For reservations and enquiries, please email mosin-dining@mohg.com or call +65 6885 3500.
About Mandarin Oriental, Singapore
Mandarin Oriental, Singapore is one of the world's foremost luxury hotels. It is the only hotel in the city that has been awarded Five Star status for both accommodation and spa in the prestigious Forbes Travel Guide for nine consecutive years (2012 to 2020). This award-winning property has a prime location, close to the financial hub with easy access to luxury boutiques and entertainment venues, and minutes away from Suntec Singapore International Convention & Exhibition Centre. The hotel features an impressive atrium lobby with 527 rooms and suites. There is a premium Oriental Club Lounge, an indulgent and intimate spa, extensive meeting and banqueting facilities, five renowned restaurants and two lounges overlooking the spectacular Marina Bay.
About Mandarin Oriental Hotel Group
Mandarin Oriental Hotel Group is the award-winning owner and operator of some of the world's most luxurious hotels, resorts and residences. Having grown from its Asian roots into a global brand, the Group now operates 31 hotels and eight residences in 21 countries and territories, with each property reflecting the Group's oriental heritage and unique sense of place. Mandarin Oriental is a member of the Jardine Matheson Group, and has a strong pipeline of hotels and residences under development.
Photographs of Mandarin Oriental are available for download in the Photo Library of our Media section, at mandarinoriental.com. Visit Destination MO, the online version of Mandarin Oriental Hotel Group's bespoke publication, MO. News about our award-winning hotels, the best dining experiences, spa treatments, travel retreats and interviews with the Group's celebrity fans is now just a click away. Further information is also available on our Social Media channels.
FONTE ACCELA ASIA