Martino Midali : Fall/winter 18-19 è MIDALI ON THE ROAD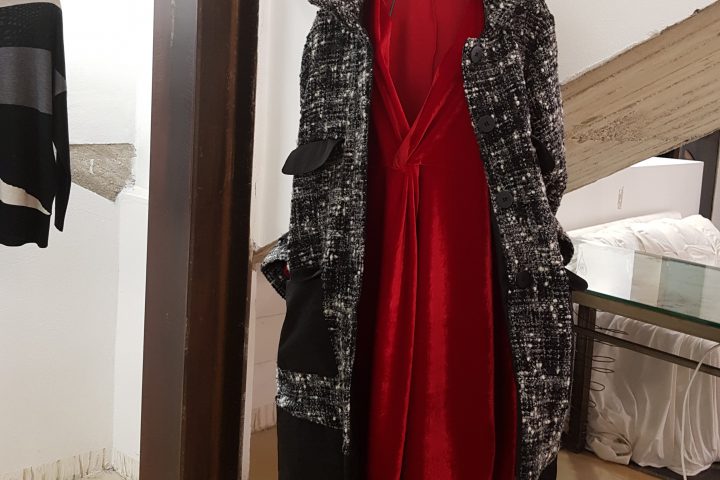 Martino Midali : Fall/winter 18-19 è MIDALI ON THE ROAD
La bellezza del passato, l'esperienza del presente, il sogno del futuro… un mix esplosivo di emozioni, passioni, creatività, carattere in capi dalla forte personalità e proprio per questo perfettamente abbinabili tra loro. Questi i concetti che hanno caratterizzato da sempre la collezione di Martino Midali, che ha tratto ispirazione dal quotidiano per realizzare abiti per l'universo femminile : "on the road", sulla strada, nascono le tendenze e si modificano gli stili, un'evoluzione da interpretare ogni volta.
Capi singolari, dai tagli innovativi e dalla ricercata tecnologia, si scompongono e sovrappongono in originali outfit sempre diversi nella loro individualità.
Parola d'ordine WORK IN PROGRESS , mettere in evidenza i capi iconici e senza età che hanno fatto la storia della Martino, dandogli una nuova immagine più contemporanea, ma senza per questo stravolgerne la loro identità di stile.
Sono i materiali che fanno la differenza : i tessuti jacquard rubati all'arredo e inseriti in dettagli a definire la silhouette , un'avvolgente lana cotta per i cappottini dai tagli decisi e moderni, presenti anche il velluto e la duttile ecopelle.
Il logo è il dettaglio della collezione.
I colori : rosa, azzurro, beige e diverse tinte pastello.