Hyatt Place Liuzhou Celebrates Opening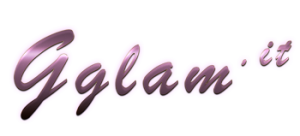 Hyatt Place Liuzhou is officially open, marking the debut of the brand in Guangxi Zhuang Autonomous Region in Southwest China. The hotel features the Hyatt Place brand's intuitive design, casual atmosphere and practical amenities such as free Wi-Fi.
Liuzhou is the second largest city in Guangxi with over 2000 years' history and culture, and a growing industrial center and transportation hub in the region. Located on the banks of the winding Liu River, the landscape around Liuzhou is a mix of rolling hills, mountain peaks, caves and karst scenery, an ideal base for exploring the minority villages in the area.
Sitting on top of the 249-meter Poly International Center, the highest building in the city, Hyatt Place Liuzhou offers picturesque views of Liu River in all its guestrooms. The hotel enjoys convenient access to the nearby commercial center, entertainment complex and tourist attractions, including Yaobu Ancient Town and Liu River Night Cruise. The hotel is also in close proximity to Liuzhou Bailian Airport and Liuzhou Railway Station in about 40- and 18-minute drives respectively, providing both business and leisure travelers with seamless experience to get most of their travels.
"As Liuzhou continues to grow as a key industrial center in the region, we are excited to add to the momentum by introducing the first Hyatt Place hotel to the city," said General Manager, Jack Hou. "With our thoughtfully designed social spaces and guestrooms with separate working and sleeping areas, our multi-tasking guests can easily accomplish what they need to do while on the road. Plus, the hotel's signature breakfast is just the thing our guests need to take on the day."
Hyatt Place Liuzhou will offer:
245 spacious guestrooms with separate spaces to sleep, work and play, as well as a Cozy Corner sofa-sleeper
Gallery Kitchen Breakfast, a free hot breakfast for guests available daily in the Gallery Kitchen, features an array of Western and Chinese breakfast favorites, including noodles, dim sum, ham and eggs, as well as fresh fruit, yogurt and more
24/7 Gallery Menu & Market serving freshly prepared meals anytime, day or night
Coffee to Cocktails Bar featuring specialty coffees and premium beers, as well as wines and cocktails
Odds & Ends program for forgotten items that guests can buy, borrow or enjoy for free
Free Wi-Fi throughout hotel and guestrooms
241 sqm of flexible, high-tech meeting/function space
24-hour Gym featuring cardio equipment with LCD touchscreens
The term "Hyatt" is used in this release for convenience to refer to Hyatt Hotels Corporation and/or one or more of its affiliates. For further information:
Hyatt Place Liuzhou LEADERSHIP
Hyatt Place Liuzhou is under the leadership of General Manager Mr. Jack Hou and Director of Sales Ms. Shirley Qin. In his role, Mr. Hou will be directly responsible for managing the day-to-day operations of the hotel, including overseeing the hotel's 78 associates and ensuring guests encounter the thoughtful service for which the Hyatt Place brand is known. Ms. Qin will be responsible for providing sales service and support to travelers and meeting planners frequenting the Liuzhou area.
For more information about this hotel, please visit www.hayttplaceliuzhou.com.
About Hyatt Place
Hyatt Place hotels combine style, innovation and 24/7 convenience to create a seamless stay with modern comforts. There are more than 330 Hyatt Place locations in Armenia, Australia, Brazil, Canada, Chile, China, Costa Rica, Germany, Honduras, India, Mexico, Morocco, Nicaragua, Panama, Puerto Rico, Thailand, The Netherlands, United Arab Emirates, United Kingdom, and the United States. For more information, please visit hyattplace.com. Join the conversation on Facebook and Instagram, and tag photos with #HyattPlace and #WhySettle.