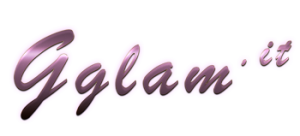 12:51 | Scarlett Green | Le Café Alain Ducasse | Duddell's | Dinings SW3 | Gold | Nobu Hotel | Berner's Tavern | V&A Food: Bigger than the Plate | Summerill & Bishop | Caran D'Ache | FIOL | Tottenham Hotspur Stadium
James Cochran's Goat Roast at 12:51
Chef James Cochran has introduced a Goat Roast sharing dish at 12:51, available every Sunday. The new twist on the classic Sunday roast uses one of James's favourite meats cooked in three ways and is accompanied by seasonal sides. The sharing dish also takes inspiration from James's 'Goat Sharing Board' which won him the title of 'Champion of Champions' on the BBC'S 2018 series of Great British Menu. All father's will be treated to a free can of 12:51 x Brick Brewery "Loose Juice" Pilsner when they visit the restaurant on 16th June.
The 12:51 Spring Goat Roast costs £25pp and serves 2
For reservations, please visit 1251.co.uk or call 020 3137 1342.
Address: 12:51, 107 Upper Street, London, N1 1QN
Instagram (@1251_twelve_fifty_one)
Scarlett Green, Soho
Scarlett Green, Soho's hottest Australian-inspired outpost of The Daisy Green Collection, is set to be the must-visit destination to treat dads this Father's Day with their newly launched, Instagram-worthy specialty sharing boards. Celebrating the best of Aussie BBQ culture right here in London, the boards have been designed especially for sharing, with two inclusive options catering for all tastes.
The 'Aussie BBQ Meat Board' boasts free-range lamb tomahawk sourced locally from HG Walter, the Collection's famous 28 day dry-aged grass-fed onglet steak chargrilled at over 500 degrees, herb & fennel sausages, smoky BBQ back ribs and chimichurri. It is matched by the equally impressive 'Bondi Vegan Sharing Board' for plant-based eaters, with a colourful selection of a vegan bolognese stuffed pepper, shaved courgette, citrus & almond salad, fire-roasted aubergine, smoky BBQ tofu steak, and crispy wild rice salad.
For reservations, please visit daisygreenfood.com or call 020 3137 1342.
Address: Scarlett Green, 4 Noel St, Soho, London W1F 8GB
Instagram (@daisygreencollection)
Le Café Alain Ducasse, Coal Drops Yard
Ducasse Paris' first permanent coffee boutique in London, Le Café Alain Ducasse, will be helping shoppers find the perfect Father's Day gift this year with their range of Signature blends, single-origin and 'cru d'exception' coffees. Available as beans (and ground upon request), the brilliant coffees can be bought at the Le Café shop in King's Cross' Coal Drops Yard or ordered for home delivery directly from the store.
Celebrate the special men in your life with a thoughtful package of their favourite kind of coffee. Choose from the perfectly balanced blend for espresso, made of beans from Brazil, Laos and Ethiopia, or Le Café's Signature filter that blends the best of the African terroirs with beans originating from Burundi, Congo, and Ethiopia. Single origin coffees, originating from Ethiopia, Kenya and Costa Rica respectively, are sure to delight, as are the rare beans from Panama and the Cascara made from the envelope of the coffee cherry.
After picking up your coffee, head off to explore Kings Cross' newest retail district, Coal Drops Yard. With over fifty independent stores along with cafés, bars, top independent restaurants and new public spaces, visitors won't be short of choice when it comes to finding the best spot to celebrate Father's Day this year.
Prices from £15
Buy in store or visit lecafe-alainducasse.com or call 020 3668 7749.
Address: Le Café, 16 Bagley Walk, Coal Drops Yard, London, N1C 4DH
Instagram (@lecafealainducasse)
Duddell's, London Bridge
The first outpost of the internationally renowned Hong Kong brand, Duddell's, in the heart of London Bridge will be celebrating Father's Day with a special one-off three-course menu and complimentary bottle of Tsing Tao beer for every dad on Sunday 16th June.
Showcasing a selection of bespoke dishes, the £55pp menu will include highlights such as the 'Salt and pepper squid with Hong Shimeji mushroom' to start, the 'Smoked Black Angus ribs with red wine soy and baby peach & prawn with bottarga chilli sauce' for main course and the 'Chilled mango cream' to end the meal on a sweet note.
For reservations, please visit duddells.co/london
Address: Duddell's, 9a St Thomas St, London SE1 9RY
Twitter (@DuddellsLondon) Instagram (@duddellslondon)
Dinings SW3
As an extra special treat this Father's Day, book a family lunch or dinner at Dinings SW3, one of London's best luxury Japanese restaurants in the heart of Knightsbridge. Dinings SW3 has continued to impress diners with its fresh and elegant take on the 'Japanese Izakaya', combining traditional Japanese techniques with modern European cuisine.
The new summer A La Carte menu uses the highest quality meat, fish and vegetables. New dishes from the grill include 'Spanish Red Prawn Carabineros with Yuzi Honey Viniagrette & Fresh Chilli, Dover Sole (whole) with Kurozu Butter' or one of the seasonal vegetable dishes such as 'Sweet Corn on the Cob with Butter Soy and optional Foie Gras Mousse.' To carry on the celebrations, head up to Dinings SW3's new 'Kurabu' lounge to experience a selection of exciting cocktails as well as recognised classics which have been given a delicate Asian twist, such as the floral 'Jasmine Martini with Haku vodka, a 100% koji fermented rice vodka from Japan and MUYU Jasmine Verte liquor.'
For more information on how to book, please visit dinings.co.uk
Address: Dinings SW3, Lennox Gardens Mews, Chelsea, London SW3 2JH
Instagram (@dinings_sw3)
Gold, Notting Hill
Treat your dad this Father's Day at Gold, the new neighborhood modern European restaurant and late night bar in the heart of Portobello, Notting Hill.
Inspired by the area's unique cultural mix of artists, designers and musicians, Gold's approach to dining reflect the discerning, cosmopolitan spirit of contemporary west London. During your visit sample some of the restaurant's signature dishes such as the 'Wood roasted whole sea bream with wild oregano and capers' or the 'Wood roasted cauliflower with toasted buckwheat, cumin, yoghurt and coriander'.
Continue celebrating with the whole family late in to the night with Gold's unique cocktail offering carefully curated with a focus on simplicity, seasonality and minimal intervention. Highlights include the 'Baklava Fizz' a light and refreshing blend of 'Tequila, Fig Shrub, London Honey, Almond Milk & Soda' or the 'Gold Milk Punch' a punchy mix of 'Spiced Rum & Whisky Milk Punch with seasonal herbs, spices and green tea'.
For reservations please visit goldnottinghill.com or call 020 3146 0747
Address: Gold, 95 Portobello Road, Notting Hill, London, W11 2QB
Instagram (@goldnottinghill)
Nobu Hotel, Shoreditch
Nobu Hotel London Shoreditch will be celebrating Father's Day this year with their luxurious free-flowing brunch on Saturday 15th and Sunday 16th June. A Nobu-style take on the classic brunch, sample a selection of freshly-made sushi and cold dishes at the restaurant's 'Brunch Bar', perfectly accompanied by unlimited Prosecco, Oni Negroni, Lychee Elderflower Cooler and Hitachino Amber Draft to get the celebrations underway. Guests can also order from the A La Carte menu, which features a selection of Japanese twists on classic breakfast dishes, alongside classic Nobu favourites.
£83 for a time slot of 2 hours
For reservations please visit nobuhotelshoreditch.com
Address: 10-50 Willow Street, London Ec2a 4bh
Instagram (@nobuhotelshoreditch) | Twitter (@nobushoreditch)
Berners Tavern x Glenfiddich
This Father's Day, Berners Tavern at The London EDITION has teamed up with Glenfiddich to offer one lucky Dad the trip of a lifetime to the Glenfiddich Distillery in Speyside. Any Dad that books a table at Berners Tavern for Weekend Roast on either Saturday 15th or Sunday 16th June (and quotes 'Dad' at the time of reservation) will be entered into a prize draw to win a trip to the Glenfiddich Distillery.
The prize includes return flights to Inverness from London, transfers to Speyside, a tour of the Distillery, a Glenfiddich tasting and an overnight stay. On the exclusive tour, the lucky winner will go on a journey through every part of the Glenfiddich tradition, to find out how the world's most awarded whiskies are created.
Berners Tavern's 3 course weekend roast menu, priced at £39.50 per person, offers another take on a quintessentially British tradition and is the perfect choice for Father's Day – start with options such as Buccleuch estate beef tartare with egg yolk jam, pickled beetroots and horseradish or Button mushroom soup with poached Heritage breed egg followed by main course highlights such as slow roasted sirloin of Buccleuch estate beef with horseradish sauce and Roast belly of Dingley Dell pork with apple and mustard sauce as well as a vegetarian friendly option.
For reservations please visit bernerstavern.com or call +44 (0) 20 7908 7979
Address: Berners Tavern at The London EDITION, 10 Berners Street, W1T 3NP
Instagram (@Bernerstavern)
V&A Food: Bigger than the Plate
For the perfect day out for all the family this Father's Day head down to the V&A museum to check out their much-anticipated exhibition Food: Bigger than the Plate.
Explore how innovative individuals, communities and organisations are radically re-inventing how we grow, distribute and experience food and enter a sensory journey through the food cycle, from compost to table. Find out how mushrooms can be grown from waste coffee grounds, speak to plants and ogle at cheese made from human bacteria whilst taking a glimpse into a more sustainable, just and delicious food future.
Food: Bigger than the Plate will be running at the V&A Museum from 18th May – 20th October
Tickets can be purchased via the website vam.ac.uk
Address: Victoria and Albert Museum, Cromwell Rd, Knightsbridge, London SW7 2R
Personalised Handblown Graffiti Glass in Iris Blue at Summerill & Bishop
If he admires craftsmanship, these hand-blown glasses inject a daily dose of colour and can be personalised to create a truly special gift for your Dad. Choose from a selection of colours.
Price £110
To purchase please visit Summerillandbishop.com
Instagram (@summerillandbishop)
Ecridor Racing by Caran D'Ache
Your Dad might not be able to drive as skilfully as Senna, but he can write at high- speed with Maison Caran d'Ache's Ecridor Racing. Inspired by the sleek designs of the world of motor racing, this unapologetically modern ballpoint pen demonstrates the company's creative force responsible for its hundred year history. The Ecridor Racing boasts motifs from motor sports: a body in matte deep black decorated with engraving inspired by radiator grills, palladium-plated outlines, vivid flashes of red, and a purring engine, ready to carry you across 600 sheets of A4. Swiss made from its initial design through to its creation in Swiss workshops, the Ecridor Racing is a distinctive model, assertive in its masculinity.
Price £140
To purchase please visit carandache.com
Instagram (@carandache)
Various Ebony by Caran D'Ache
Caran d'Ache's newly launched Various Ebony pen is crafted from meticulously polished silver-rhodium plating and the same rare wood used since Antiquity to create fine objects for the Aristocracy. The latest addition to Caran d'Ache's Haute Ecriture range strikes the perfect balance between ebony's sculptural beauty and the refined finish of silver-coated metal and is set to be a cult item for collectors of rare objects of value and design aficionados.
Price £677
To purchase please visit carandache.com
Instagram (@carandache)
FIOL Prosecco DOC
FIOL Prosecco DOC is an award-winning Italian Sparkling Wine which can be enjoyed on its own, with food or as a base for some of the world's most-loved cocktails. This refined and intuitive sparkling wine is best served chilled and it's particularly fine perlage makes it ideal as an aperitif. FIOL has been expertly crafted as the perfect drink for anyone who wants to live life to the full.
Price £14.95
To purchase please visit greatwesternwine.co.uk
Instagram (@fiolprosecco)
Tottenham Hotspur Stadium
If he likes football, why not take him behind the scenes of one of the best stadiums in the world… F3 Architects have delivered the design of the next generation stadium experience, covering all details of the interior design throughout the leisure areas, player's lounge, restaurant, bars, bathrooms, open plan and individual sites. If you would like to receive further information on the project, look into a tour or receive images let us know.
For more information on how to book, please visit f3architects.com