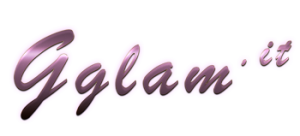 FIOL Prosecco | Floreat | LARQ | Le Chocolat Alain Ducasse | Kiss The Hippo | Summerill & Bishop | The Invisible Collection | Caran d'Ache
FIOL PROSECCO
For Him | For Her | Luxury | Hedonists | Foodies
FIOL Prosecco DOC is an award-winning Italian sparkling wine bringing a sprinkle of magic to your Christmas.
An Extra-Dry Prosecco, FIOL has a nose of ripe crab apple with lilac and acacia overtones, reflected in the floral and fruity palate and accompanied by slightly sweeter notes and a carefully balanced acidity. It's particularly fine perlage makes it ideal as an aperitif, enjoyed alone or in festive cocktails, as well as the perfect match for Christmas dinner!
RRP: £14.95
To purchase please visit greatwesternwine.co.uk
Instagram @fiolprosecco
FLOREAT
For Her | Luxury | Hedonists | Wellness
Floreat is a low-alcohol and low-calorie sparkling botanic wine allowing you to indulge in festivities – without the guilt! Taken from the Latin term meaning 'let flourish', Floreat addresses the global shift towards more mindful living and consumption, establishing a new way of optimising socialising and bringing together friends and family this Christmas.
Floreat is uniquely crafted with a special blend of high-quality botanicals that have been thoughtfully handpicked by founder Anne-Marie Hurst, a qualified medical herbalist and former Diageo executive, for their therapeutic advantages as much as for their flavour. Bridging the worlds of wine and wellness, Floreat contains botanicals with benefits that range from anti-oxidants to cell regeneration for hair, nails and skin, to stress relief.
RRP: £26.00
To purchase please visit floreatwines.com
Instagram @floreatwines
LARQ
For Him | For Her | Hedonists | Stocking Filler
There is no excuse to not be thinking sustainably when you're Christmas shopping this year! LARQ is the world's first ever self-cleaning (reusable) water bottle, and it comes in 5 different colourways to suit all tastes. Apart from looking stylish it's also the highest tech water bottle available to buy and is sure to impress whichever of your loved ones is lucky enough to be gifted with one.
The LED technology is integrated in the bottle and self-cleans the water – giving you access to pristine drinking water any time and sustainably, at the touch of a button. It also eliminates all your gym smell water bottle woes…
RRP: £95
To purchase please visit livelarq.com
Instagram @livelarq
LE CHOCOLAT ALAIN DUCASSE
For Him | For Her | Stocking Filler | Foodies
This year, under the creative eye of Ducasse Paris' artistic director and designer Pierre Tachon, Le Chocolat Alain Ducasse has revamped its Christmas 2019 collection to be inspired by the hexagonal shape. More than a reflection of the brand's signature focus on geometrical designs, the hexagon also gives a warm nod to the shape of France on a map.
The new range will feature chocolates of all sizes, including a colourful advent calendar and more. Christmas should always be a feast, just pick and choose! Available at the Coal Drops Yard boutique and online from November.
Prices from: £14
To purchase, please visit the boutique at Coal Drops yard or lechocolat-alainducasse.com
Instagram @lechocolatalainducasse
KISS THE HIPPO COFFEE
For Him | For Her | Stocking Filler
Kiss the Hippo is launching their new Coffee Subscription service just in time for Christmas! Perfect for the coffee lovers in your life, a Kiss the Hippo Coffee Subscription is a gift they can enjoy for months to come. Shipped in letterbox-friendly packages, these subscriptions are the easiest way to regularly enjoy the world's finest coffee from the comfort of your home. Sustainably sourced from producers across Latin America, Africa and Asia, all of Kiss the Hippo's coffee is made from seasonally-selected beans that feature the most recent harvests around the world.
What gift could be more meaningful than sharing an experience with a loved one? Kiss the Hippo's Home Brewing and Latte Art Workshops are fun, enriching ways to learn about coffee from the very best. Led by the roastery's award-winning team at their SCA-certified premier training campus in Richmond, this two-hour course will teach you everything you need to know to make café-quality coffee at home. At the end of the day, you and your guest will receive a bag of freshly roasted Kiss the Hippo coffee to show off your new techniques at home!
Prices from £50
To purchase please visit kissthehippo.com
Instagram @kissthehippo
SUMMERILL & BISHOP
For Him | For Her | Decoration
Summerill & Bishop invite you to gather family and friends around beautifully set tables; think gilded glasses, Lapis Lazuli candle snuffers and inky tablecloths speckled with stars. The Holland Park-based specialists in luxury tablecloths and homeware is the number one destination to find pieces to deck your halls and gift gorgeously.
Please visit summerillandbishop.com
Please find full Gift Guide here: dropbox.com
Instagram @summerillandbishop
THE INVISIBLE COLLECTION
For Him | For Her | Interiors
From Left Clockwise: Rose Branch Cutlery – Osanna Visconti (£370), Sugar Bowl Set – Osanna Visconti (£180), Mug Envolèe – Creations Dragonfly (£70), Three Coffeespoon – Osanna Visconti (£290), Oree Du Bois Candle Holder M – Creations Dragonfly (£720), Plates Essences Précieuses S – Creations Dragonfly (£220)
The Invisible Collection allows access to exclusive furniture and beautiful products created by icons of Interior Design and Architecture including: Osana Visconti, Studio Ashby and Charles Zana. Treat your loved ones with a gift you couldn't buy elsewhere, these items are sold exclusively through The Invisible Collection.
Please visit theinvisiblecollection.com
Instagram @theinvisiblecollection.com
Caran d'Ache
For Him | For Her | For Kids
For the festive period 2019, Caran d'Ache invites you to "Give a little Joy". An original set of 10 Prismalo® Bicolor water-soluble pencils provides both experienced and budding artists with a range of 20 essential colours; including a metal pencil case and a water brush, this portable set contains everything you need to express your creativity when you're out and about or in the comfort of your own home.
The iconic 849 ballpoint pen boasts a glitter-coated body this Christmas, with its new 849 Sparkle, whilst the new Black Code model will delight design fans in search of elegance and minimalism thanks to its matte black finish. Both the classic Ecridor Chevron and Ecridor Racing models will be accompanied by a chic, timeless leather holder. Caran d'Ache has solved your present buying for all ages!
Please visit carandache.com
Full Gift Guide available to view here: dropbox.com
Instagram: @carandache