Janice Wong's 2AM:dessertbar Celebrates 12th Anniversary with Special Menu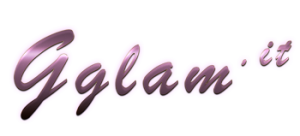 Singapore – 2am:dessertbar, which is helmed by award-winning pastry chef Janice Wong, is celebrating its twelfth anniversary this year. To commemorate, the venue has launched an anniversary menu which is available exclusively until 15 December 2019.
The menu is a showcase of Janice's journey focussing on the creativity of food and art and invites guests to enjoy from a special 12-item a la carte menu. Each item is a tribute to the various iconic desserts that Janice Wong and her team have explored and created at 2am:dessertbar over the past 12 years.
The dessert bar's all-time signature Cacao Forest ($24) is a seasonal dessert, with four versions reflecting the four seasons. This season's Cacao Forest is made with Dulcey Chocolate Mousse, Passion Fruit Chocolate, Banana Ice Cream and Mango Lime Lychee Consomme. Other contemporary favourites in the a la carte menu include Cassis Plum ($24) made with Cassis Bomb, Elderflower Yoghurt Foam, Choya Granita, Yuzu Pearls and Yuzu Rubies, Chocolate H20 ($22) made with 65% Dark Chocolate, Salted Caramel and Kochi Yuzu Sorbet, and Shades of Green ($19) made with Pistachio Sponge, Coco Mousse and Pandan Ice Cream.