#DiorSoLight – AN ARGUMENTED REALITY EXPERIENCE ON INSTAGRAM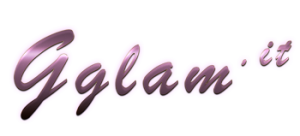 C'est une expérience hypnotique que celle proposée par Dior et Instagram à travers le nouveau filtre disponible dans Stories, développé conjointement par les équipes d'Instagram et de The Mill.
'Kaleidiorscopic' est un filtre de réalité augmentée, inspiré des effets de lumière avant-gardistes de Loïe Fuller, pionnière de la danse contemporaine. Les followers du compte Instagram de Dior peuvent ainsi essayer virtuellement les accessoires de la collection printemps-été 2019 aux abstractions florales tie and dye imaginés par Maria Grazia Chiuri, depuis les lunettes de soleil oversized DiorSoLight (en Nude ou en noir) jusqu'au double bandeau de danseuse orné de la signature Christian Dior J'Adior.
Ces accessoires, déclinés dans une palette de couleurs douces et naturelles, ponctuent l'animation de ce kaléidoscope personnalisable à l'infini. Un filtre exclusif à retrouver sur Instagram dès à présent.
Prepare to enter a new dimension with Dior and Instagram's hypnotic filter experience now available in Stories, developed collaboratively by the teams at Instagram and The Mill.
Abstract, artisanal tie-dye florals from Dior's dance-inspired Spring-Summer 2019 collection by Maria Grazia Chiuri return for encore performances in an augmented reality filter based on the avant-garde lighting effects favored by contemporary dance pioneer Loïe Fuller. Dior followers can tap into the spirit and try on virtual versions of the season's square, oversized 'DiorSoLight' sunglasses in nude or black, or slip on double headbands marked 'Christian Dior J'Adior.' These accessories also show up as motifs in an animated kaleidoscope background, in a palette of soft and natural muted hues, perfect for personalizing, playing and sharing. The Dior Kaleidoscope filter is already available on Instagram.