Origami Steel: Into the Blue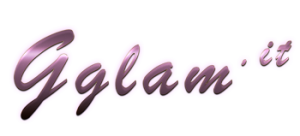 Origami Steel: Into the Blue
Pantone ha reso ufficiale in questi giorni il suo colore per il 2020.
Classic Blue, un "Blu senza tempo, elegante nella sua semplicità", viene descritto dall'azienda stessa come rassicurante e protettivo.
Il Blu invita alla calma, alla meditazione, infonde sicurezza e favorisce le interazioni e i rapporti.
Origami Steel propone il suo Blu, con la stessa carica di sempre: linee morbide ricavate dal metallo, design ispirato dalla Natura e dai suoi abitanti, dettagli preziosi, foglie, fiori, che si piegano dolcemente.
I nostri decori regalano nuova energia a una parete, un vaso, una fioriera.
Ciò che il tuo occhio percepisce ora come spento e noioso risulterà da subito rivitalizzato.
Crea il tuo angolo di benessere con Bracket, Steel Tree, Borders, Apple Branch, Hook, regalando un tocco di Blu a tutti i tuoi ambienti.
Respira profondamente e goditi tutta questa splendida nuance.
Inizia un nuovo decennio, il Blu di Origami Steel guarda al futuro con serenità e ottimismo.