Reportage moda: news e curiosità della settimana.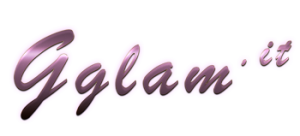 Reportage moda: news e curiosità della settimana.
Le nuove e future passerelle saranno online? La grande valenza dei social. Ed instagram supporta.
Inoltre, post pandemia, sono state create app per vendere e per comprare moda.
Un pò di styling per il ritorno in ufficio : sfoggiate i migliori dress che avet, alternate tacco alla scarpa comoda come ad esempio la sneakers. Per lui sfoggiate le migliori camicie e via le giacche on le cravatte, più libertà. Puntate ad una scarpa importante.
Cosa stanno facendo tutti i brand di lusso post pandemia? Stanno lavorando duramente su nuove forme di comunicazione e nuove strategie di marketing da attuare.
La moda è una passione e questo è un dato di fatto. Netflix anche, soprattutto con l'avvento della pandemia, ha assunto più importanza di quanta già ne avesse.
Quali sono i migliori film fashion su netflix?
Franca , Chaos and creation;
Zoolander;
Sex and the City;
Manolo, The boy who made shoes for Lizards;
Ragazze a Beverly Hills;
The Steve Madden Story;
Casablancas;
House of Z;
Naomi Campbell, la venere nera della moda in questa settimana ha fatto 50!
Anche i social si fanno "shop", facebook, instagram e addirittura watsapp!
Le lunghe settimane del lockdown globale hanno fatto bene al sistema della moda? A sentire i ragionamenti e le discussioni in corso in questi giorni su possibili nuove forme di creatività, di produzione e di comunicazione del fashion si direbbe di sì.
Design : Non ci sarà il salone del mobile di Milano ma Vogue e Vanity Fair lo renderanno cartaceo e online.
Dante 5, la boutique del lusso a Bari. Qui potrete trovare per uomo e per donna, una selezione dei migliori look "total denim" con le firme dei più famosi designer. Per uomo ( Adida, Alanui, Alexander McQueen, Balmain, Boglioli, Dolce&Gabbana, Dsquared, Dondup, Giorgio Brato, Giuseppe Zanotti, Givenchy, Heron Preston, Jaquemus, Kenzo, Moschino, MSGM, Neil Barrett, Northwave, Off white, Stone Island, Saint Laurent, Valentino, Valentino Garavani, Versace, Zegna ).
Per donna ( Versace, The Attico, Chloé, Stella McCartney, Stuart Weitzman, Paco Rabanne, Paul Angels, Plan C, Off white, Marni, Maxx Mara, Moschino, Moncler, MSGM, Loewe, Kenzo, Jaquemus, Isabel Marant, Ganni, Zanotti, givenchy, Balmain, Alexander McQueen ).
Ci sarà una moda in grado di essere più vicina ai consumatori?