JANICE WONG FEATURES IN JUDGING PANEL OF AMERICAN HIT TV SERIES, TOP CHEF ALL STARS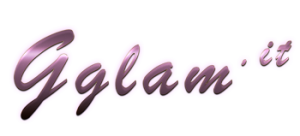 Singapore: Janice Wong proudly represented Singapore this month as part of the guest judging panel in the season finale of Top Chef, USA. An American reality series, the show features chefs competing against one another in a succession of culinary challenges before being judged by a panel of celebrity chefs and other well-known personalities from the food and wine industry.
The finale, which aired stateside on Thursday, 18 June saw an epic Italian showdown with the three finalists, Melissa King, Stephanie Cmar and Bryan Voltaggio battling it out to take home the ultimate title of Top Chef.
As well as featuring alongside judges Padma Lakshmi, Tom Colicchio, Gail Simmons and Nilou Motamed, Janice Wong joined culinary superstars Dario Cecchini, Mauro Colagreco, Tony Mantuano, Clare Smyth, Marcus Samuelsson and Food & Wine editor in chief, Hunter Lewis.
In celebration of the show, Janice Wong has created an Italian themed dessert named Dolce Vita, which is available now until July 31st at 2am:dessertbar and online at www.janicewong.online. The limited-edition dish features Amaretto Vanilla bean Ice Cream Cacao, Rocher Chocolate mousse, fondant cake bar, Pistachio white truffle crumble and Salted caramel textures. Taking inspiration from the classic flavours of Italy, Wong has blended hazelnut, chocolate, pistachio and liqueur notes. Priced at S$25, Janice will be donating S$10 from every purchase to Community Chest, a Singapore based charity that raises funds for the nation's many social service agencies to provide critical programmes and services for those in need.
(Above: Dolce Vita)
"It was such an honour to have been selected to be part of the judging panel for Top Chef and such an incredible experience. To celebrate, I wanted to do something that could be enjoyed back home in Singapore, as well as being able to give back to the community," said Janice Wong. "My all-time favourite dessert is Tiramisu, and it was also the first dessert my mum taught me when I was only nine. There is something unique about Italian flavours in desserts and during my time in Italy for the filming of the show I was not only inspired by the flavours of the country, but also by the dishes that the finalists created."
Speaking about the partnership, Mr Phillip Tan, Chairman of Community Chest, said "we are very heartened by the myriad ways the community has rallied together to help vulnerable groups during the COVID-19 outbreak. As we enter into Phase 2 of Singapore's reopening, Chef Janice Wong's specially-created dessert in support of Community Chest will be not only a sweet treat for her diners but also a meaningful way for them to give back to the community. Her strong show of support for Community Chest despite the difficulties faced by the food and beverage industry in this pandemic represents the SGUnited spirit we see in many Singaporeans."
-END-
For further information, please contact:
ACCELA | Jen Stewart | +65 8421 6170 | jennifer@accela.asia
About Janice Wong Singapore:
Headquartered in Singapore and helmed by brand visionary, Manoj M Murjani (Chairman) and multi award-wining chef, Janice Wong (Chef), the team's never-ending passion for culinary art has propelled the passion to test the limits of dessert making. An undisputed favourite among sweet-toothed Singaporeans, is our dessert restaurant 2am:dessertbar, which has recently celebrated their twelfth year anniversary, redefining the dessert experience and pushing the boundaries between sweet and savoury with carefully researched progressive dishes.
In November 2014 Janice Wong Singapore was rebranded by a dynamic partnership of Manoj M Murjani, Group MMM, and Chef Janice Wong whom co-created and launched the eponymous sweet concept, JANICE WONG Singapore, and recently launched a new concession stand at the world-renowned Harrods department store in London in 2018.
In 2019, the company embarked on global collaborations, which include Janice Wong in Paradise City Seoul and Busan, Wonderbox in Seoul. In addition, the company launched a first solo exhibition debuted in Huis Ten Bosch Nagasaki featuring Janice Wong Singapore's signature edible art works.
About Chef Janice Wong:
Singaporean born, Janice Wong has learned from some of the world's best chefs, including US luminaries Thomas Keller and Grant Achatz, virtuoso Spanish chocolatier Oriol Balaguer, and prodigious French pastry chef Pierre Hermé
She has been named Asia's Best Pastry Chef; for the second year running by the prestigious San Pellegrino Asia's 50 Best for 2013 & 2014. Janice Wong also won the title of Pastry Chef of the Year from the World Gourmet Summit Awards in 2011, 2013 and 2015, including the title of Young Woman of the Year from Her World in 2012.
About Group MMM:
Led by Global brand visionary and Singapore entrepreneur, Manoj M Murjani, Group MMM focuses on creating innovative and luxury brands, including Violet Oon Singapore, Janice Wong Singapore homegrown, Singapore Coffee. Manoj has an eye for the finest detail and the ability to create 'magic', bring brands to life.
FONTE : ACCELA ASIA PR