CONCOURS OF ELEGANCE UNVEILS SPECTACULAR FULL CAR LIST AHEAD OF SHOW OPENING ON FRIDAY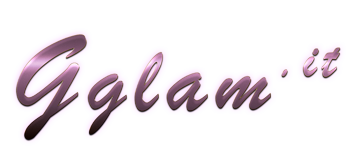 CONCOURS OF ELEGANCE UNVEILS SPECTACULAR FULL CAR LIST AHEAD OF SHOW OPENING ON FRIDAY
UK's leading Concours of Elegance reveals spectacular full car list for 2022, spanning nearly 120 years of motoring
Line up to include the most spectacular, rarest cars from one-off 1938 Hispano-Suiza Dubonnet Xenia to the 1962 Ferrari 250 GTO
Other highlights of 70 strong concours field include one-of-two 1966 Ferrari 365P Berlinetta 'Tre Posti', HRH Prince Charles' 1969 Aston Martin DB6 Volante, and 1930 Bentley Speed 6 Blue Train Coupe
In total, nearly 1,000 vehicles will be on display across the weekend
London, UK (31st August 2022): The Concours of Elegance, presented by A. Lange & Söhne, has revealed the final car list for the glamorous automotive extravaganza, which kicks off this Friday in the immaculate grounds of Hampton Court Palace, west London. 2022's three-day tenth anniversary show will include the finest array of rare, significant motor cars yet assembled, with a 70-car strong main concours class, spanning almost 120 years of motoring. The unmissable event – set to be the most spectacular yet – will run from Friday September 2nd to Sunday September 4th. Here are just some of the astonishing cars that will be on display.
1903 Panhard et Levassor
The line-up at Hampton Court will include a remarkable Panhard, which dates from 1903. Panhard teamed up with Émile Levassor, and created a horseless carriage with a licensed Daimler engine, arguably the world's first passenger car. In 1903 the firm produced the Centaure S four-cylinder engine range of machines; the model that will be on display is the 10hp version, equipped with engine number 8171. The car was purchased in June 1903 by Sir George White, 1st Baronet (1854–1916), founder of the Bristol Aeroplane Company, as a gift for his son, G Stanley White. Remarkably, this enchanting car has remained in single family ownership to this day. A superb piece of automotive history that offers fascinating insights into the early days of motoring.
1930 Bentley Speed 6 Blue Train Coupe
The imposing British machine sported a raked coupe body, designed and built by coachbuilders Gurney Nutting. The 6 ½ litre-Le Mans spec engine, putting out 180 bhp, was enough to propel the machine to nigh on 120 mph. The car rose to fame and gained its nickname after the Bentley owning playboy Woolf Barnato – perhaps the leading 'Bentley Boy', and one time company chairman, raced the famous Blue Train north through France. Whilst at a party Barnato claimed that he could beat the train on a run from Cannes on the glamorous Côte d'Azur to Calais. Despite the absence of autoroutes, Barnato convincingly beat the train. In fact, he won by such a margin that he crossed the channel on a steamer, and made it to central London before the Blue Train pulled into the station in Calais. While there is debate over the exact car that completed the journey, it was the Gurney Nutting coupe that became associated with Barnato's exploits, and known as the 'Blue Train', as a result. A wonderful car from a captivating, fearless period in British automotive history.
1933 Packard Twelve Coupe
The Concours line up will also include a spectacular selection of Packards, all sourced from the revered Jack Boyd Smith Collection in the United States – the first time they've been displayed on UK soil. Packard was a luxury automobile maker beloved by America's rich and famous, its cars known for their opulence, mechanical quality and refinement. A wonderful Packard Twelve Coupe Roadster will be among those on display – one of only five ever manufactured, and just two that remain. This model and year was the first run of the Packard Twelve, which succeeded the earlier Packard Twin Six. The car features a 7.3-litre 160bhp V12 engine and was the only year which featured a unique foldout window design. This particular Packard commands a sizeable trophy cabinet, having won three recent awards, at Pebble Beach Concours d'Elegance, Amelia Island Concours d'Elegance and Concours d'Elegance of America at St. John's.
1938 Hispano Suiza Dubonnet H6B Xenia
Making a triumphant return for 2022 will be this glamorous 'Best in Show' winner from 2016, an incredible, one-off 1938 Hispano-Suiza Dubonnet Xenia. This dramatic, art deco motor car, with its aero-inspired bodywork was developed by André Dubonnet, an inventor, racing driver and World War One fighter pilot. Dubonnet chose an H6 Hispano-Suiza engine for his creation, and commissioned Jean Andreau to design the incredible, streamlined body. Jacques Saoutchik then brought the design to life, featuring curved glass, sliding doors and a panoramic windscreen. This outrageous car wowed the crowds back in 2016 at Windsor Castle, and is set to enthral guests all over again at Hampton Court in a few weeks' time.
1956 Maserati A6G Zagato
The stunning Zagato bodied A6G/54 was the ultimate evolution of Maserati's A6 series, the marque's first post-war sports car. Based on a lightweight tube-frame chassis, the A6G/54 borrowed several features from the A6GCS sports racing car, including many of its motorsport-proven braking, steering, and suspension components. The all-aluminium twin-cam 150 bhp 2.0-litre six-cylinder engine originally designed by Gioacchino Colombo for racing was adapted by Vittorio Bellentani to create a dual-purpose car that blended GT civility with thrilling performance. The particular example that will be on display is chassis 2186, a late-production A6G/54 and the last Zagato Berlinetta built of 21 in total.
1957 Ferrari 500 TRC
Hampton Court Palace will welcome a sensational selection of Ferraris for 2022, as the Concours of Elegance celebrates the storied marque's 75th anniversary. Among the cars on display from Maranello will be a significant Ferrari felt by many to be the most beautiful completion car of all time: the 500 TRC Sports Racer of 1957 – one of just 17 produced. The TRC was quickly developed in 1956 in response to the FIA's newly issued regulations, replacing its predecessor, the 500 TR. The TRC sported a highly-strung four-cylinder engine, producing 190 bhp from just 2.0-litres of displacement, a remarkably high specific output for the 1950s. The 500 TRC is significant as the very last of the 4-cylinder Ferrari race cars, marking the end of a highly-successful chapter in Ferrari's storied racing history.
1962 Aston Martin DB4 GT Zagato
To many the most beautiful Aston Martin of all: the hallowed DB4GT Zagato, in its most special form, no less. Combining the proven, high-performance DB4GT mechanicals with a stunningly stylish – and light – aluminium body by Italian coachbuilding house Zagato – the DB4GT Zagato represented the best of all worlds; the ultimate 1960s road and racing Aston Martin. The car that will be on show in under two months' time is chassis number 1093/R, the third of the MP209 'ultra-lightweight' motorsport orientated examples, finished in the arresting hue of French Racing Blue. With its svelte Italian body, and lightweight construction, the 3.7-litre 314 bhp straight six powered machine could hit 170 mph down the Mulsanne straight at Le Mans. 1093/R is in superb condition, having recently been treated to a full restoration.
1963 Ferrari 250 GTO
For many the jewel in the crown of the Hampton Court Palace display, and what is for many the ultimate Ferrari, indeed, the ultimate car – the inimitable 250 GTO. With its mix of striking, curvaceous beauty, motorsport optimised V12 performance and scarcity – just 29 were built – it has become the car arguably most coveted by collectors; the 'holy grail' for Ferrari aficionados. Nestled under the long bonnet was a single-cam 3.0-litre iteration of Ferrari's venerable Colombo V12, lifted from the Testa Rossa racing car. The motor produced 300 bhp, near enough 100 bhp per litre – quite a feat of engineering in 1962 – and revved with a wonderful V12 howl all the way to 8,000 rpm. The example that will be on display is chassis 4219GT, originally sold to a young American heiress Mamie Spears Reynolds, and winner of the Daytona 3-hour continental in 1963. A fabulous opportunity to savour a genuine automotive legend that ranks among the most valuable cars in the world. For those partial to a prancing horse, it really doesn't get any better.
1966 Ferrari 365P Berlinetta 'Tre Posti'
The event's peerless selection of Ferraris will also feature the nigh-mythical Ferrari 365 P Berlinetta Speciale – more commonly known as the 'Tre Posti'. The wide, low, and arrestingly sleek 365 P, originally conceived to form the basis of a Le Mans racer, was revealed to the world at the 1966 Paris Motor Show. It subsequently toured the globe, wowing audiences with its futuristic Pininfarina body, outrageous three-seater cabin, and mid-mounted V12 – the first Ferrari road car to be so configured. Strikingly futuristic for the time, a certain Gianni Agnelli, auto industry titan and boss of Fiat, was so taken by the 365 P show car that he commissioned his own, the only other example produced. Agnelli, highly discerning when it came to cars, and rather wild – known to enjoy flinging himself from helicopters into the Mediterranean – commented that the 380 bhp 365 P had "monstrous acceleration". With only two in existence, this highly significant Ferrari is also among the rarest and most valuable.
1969 Aston Martin DB6 Volante – HRH Prince of Wales' personal car
The display will also include The Prince of Wales's beloved Aston Martin DB6 Volante. 2022 will mark the cherished classic's return to the Concours of Elegance, 10 years on from its appearance at 2012's Concours of Elegance. The Prince of Wales's open top Aston is perhaps one of the most famous British vehicles of all, an icon that has appeared at numerous significant events over the past half century. The effortlessly cool DB6 Volante was unveiled at the 1966 London Motor Show, right in the middle of the swinging 60s, one year after its Coupe sibling. Finished in the striking hue of Seychelles Blue, the car has been treasured and enthusiastically used ever since.
1997 McLaren F1 GTR
The McLaren F1, in its ultimate, most extreme incarnation: the GTR 'Long Tail'. Just 10 of these racing cars were built for the 1997 racing season. With its monstrous BMW-developed V12 and Gordon Murray's genius design, the F1 GTR competed with great success, even when up against purpose-built racing machinery; the road car based F1 GTRs vanquished the prototypes at Le Mans in 1995. The car that will be on display campaigned around the world with success in the late 1990s, winning at Silverstone in the British GT championship in '97 with Chris Goodwin, future McLaren test driver, at the wheel. In recent years it has been converted for road use by the McLaren maestros at Lanzante, making it one of the most extreme road registered cars anywhere in the world.
These sensational cars, and many more will make up the 70 strong display of rare and spectacular Concours Cars at this September's glamourous event. Outside the main display of vehicles, the Concours of Elegance will assemble around 1,000 further cars in a series of special features and displays, as well as a live collector car auction by Gooding & Co.
James Brooks-Ward, Concours of Elegance CEO, said: "we are delighted to announce the exceptional full car list for our event, ahead of the gates opening on Friday. This is our tenth anniversary show and we've pulled out all the stops to bring together a selection of cars like never before. Our goal is to assemble the rarest, most spectacular motor cars in the world; we've certainly done that for 2022. The 70 strong main concours field, hand-picked by from the world's leading private collections contains countless motor cars of international repute – many of which have never been seen in the UK before.
"We can't wait to welcome guests to Hampton Court Palace for what is set to be a celebration of motoring triumphs throughout the ages – an automotive extravaganza like no other."
Away from the automotive displays, Concours of Elegance will once again be an occasion of pure luxury, with champagne provided by Charles Heidsieck, picnics by Fortnum & Mason, and a collection of art, jewellery and fashion displays. Presenting Partner A. Lange & Söhne will once again showcase some of its most intricate timepieces.
Tickets to the Concours of Elegance 2022 are available from just £35 for half-day entry, with full three-course hospitality packages from £320. Tickets can be bought from concoursofelegance.co.uk/tickets
Full Car List:
1903 Panhard et Levassor
1908 Darracq SS Course
1911 Stanley Steamer Model 62 Tourer
1912 Rolls-Royce Silver Ghost 'London to Edinburgh'
1912 Rolls-Royce Silver Ghost Touring
1923 Rolls-Royce Silver Ghost Shooting Brake
1924 Rolls-Royce Silver Ghost 'Piccadilly' Roadster
1925 Vauxhall 30/98 OE Wensum
1929 Bentley 4 ½ Litre Vanden Plas Open Tourer
1930 Aston Martin International
1930 Bentley Speed 6 'Blue Train' Coupe – 2013 Best of Show
1930 Cord L-29 Brougham
1931 Rolls-Royce 20/25 Swept Tail Sports Saloon
1933 Delage D8S
1933 Packard Twelve 1005 Coupe Roadster
1934 Packard Twelve 1007 Convertible Victoria
1934 Packard Twelve 1107 Convertible Coupe Roadster
1934 Packard Twelve 1107 Formal Sedan
1935 Jensen S1 Sports Tourer
1936 Bentley 4 ¼ Litre Veth & Zoon
1936 Packard Twelve 1407 All-Weather Cabriolet
1937 Alvis Speed 25 Special Two-seater Sports
1937 Bentley 4 ¼-Litre Aerofoil Sport
1938 Bugatti Type 57C Drophead Coupe
1938 Delage D8-120 'de Villars'
1938 Hispano-Suiza H6B Dubonnet Xenia – 2016 Best of Show
1938 Packard Twelve 1607 Convertible Coupe
1939 Lagonda V12 Rapide
1949 Alfa Romeo 6C-2500 SS Touring Berlinetta
1950 Ferrari 195 Coupe
1951 Porsche 356 Split Window Coupe
1953 Bristol 404 Coupe
1954 Ferrari 250 GT Europa Vignale Coupe
1955 Austin Healey 100S
1955 Ferrari 250 GT Europa Coupe
1955 Ferrari 500 Mondial Scaglietti
1955 Ferrari 750 Monza
1955 Mercedes-Benz 300 SL Coupe
1956 Maserati A6G Zagato
1957 Bentley S1 Four-door Lightweight Saloon
1957 Ferrari 500 TRC
1959 Porsche 356 T2A Coupe
1960 Aston Martin DB4 Series 2 Coupe
1961 Aston Martin DB4 GT Zagato
1961 Austin-Healey 3000 MK1 Works
1961 Ferrari 250 GT SWB Comp 61 Sefac Hot Rod
1963 AC Cobra 289
1963 ATS 2500 GT Coupe
1963 Ferrari 250 GTO
1964 Alfa Romeo Giulia TZ1
1965 Ferrari 275 GTB/6C
1966 Aston Martin DB5 V8 Development Prototype Coupe
1966 Ferrari 365 P Berlinetta Speciale 'Tre Posti' Coupe
1967 Ferrari 330 GTS
1968 Ferrari 330 GTS
1968 Ferrari Dino 206 GT
1968 Ford GT40 Mk 3
1969 Aston Martin DB6 Vantage Series 1 Volante
1969 Aston Martin DB6 Volante – HRH Prince of Wales' Car
1969 Porsche 917K Race Prototype – 2020 Best of Show
1971 Lamborghini Miura SV
1972 De Tomaso Mangusta
1972 Fiat Dino 2.4 Spider
1974 Porsche 911 Carrera RS 3.0 Litre 'Guards Red'
1974 Porsche 911 Carrera RS 3.0 Litre 'Mexico Blue'
1976 Lamborghini Countach LP400 'Periscopio'
1991 Jaguar XJR-15
1992 McLaren MP/47
1994 Bugatti EB110 SS
1997 McLaren F1 GTR
2005 Porsche Carrera GT 'Zagato'
2021 Bugatti Divo
2022 Ferrari Monza SP1
– ENDS –
Media enquiries:
Luke Madden, Senior Director, Influence Associates
Tel: +44 (0)207 287 9610
Email: luke@influenceassociates.com
General information:
Iain Campbell, Thorough Events Ltd
Tel: 020 3142 8542
Email: iain@thoroughevents.co.uk
Facebook: www.facebook.com/concoursofelegance
Twitter: www.twitter.com/ConcoursUK
About the annual Concours of Elegance:
Established in 2012, the inaugural Concours of Elegance was held within Windsor Castle to mark the diamond jubilee of Her Majesty The Queen's reign. Organised by Thorough Events, the first Concours of Elegance set a new global benchmark for a classic car concours; winning prestigious awards in the process; unheard of for a 'start-up' event in its first year. The second Concours of Elegance was held in 2013 to equal fanfare at the historic Royal Palace of St James in London, with the widely acclaimed third Concours set in the stunning grounds of Hampton Court Palace in September 2014, before heading to the Palace of Holyroodhouse in 2015. Only cars of the highest calibre are invited to the Concours of Elegance, from all over the world, painstakingly selected by the Concours Steering Committee; a respected team of authoritative historic car experts. A key objective of the annual Concours of Elegance is to raise significant sums for charity.
Historic Royal Palaces
Hampton Court Palace is cared for by Historic Royal Palaces, the independent charity that also looks after the Tower of London, the Banqueting House, Kensington Palace, Kew Palace and Hillsborough Castle in Northern Ireland. We help everyone explore the story of how monarchs and people have shaped society, in some of the greatest palaces ever built. We raise all our own funds and depend on the support of our visitors, members, donors, sponsors and volunteers. With the exception of Hillsborough Castle, these palaces are owned by The Queen on behalf of the nation, and we manage them for the Secretary of State for Culture, Media and Sport. Registered charity number 1068852. For more information, visit www.hrp.org.uk.