Sandrink, the app for ordering drinks and meals by the beach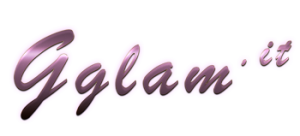 It is now possible to order directly from your sunbed with Sandrink, a free app for iOs and Android, developed in Italy, which allows its users toaccess to the menu of affiliated bars and bathhouses and order snacks and fresh drinks from the closest catering activity.

Have you ever find yourself at the beach, under your sun-umbrella and unexpectedly craving a fresh drink or a snack? Well, you have to dry yourself, pick up your stuff and leave to go find a bar. From today, no more lines and no more walks barefoot on the scorching sand. Sandrink allows you to order in a few seconds what you want and pay with credit cart or cash at the time of the delivery.

«The idea to develop this app was born from our consumer experience» says Dario Nobile, one of the creators of Sandrink. «We realized that if we had the possibility to order more drink and snacks on the beach from our sun-beds we would have consumed more».

The appeal of the service provided by Sandrink is the idea to enjoy life to its fullest, at least during your holiday after months of efforts and hard work. Why not treat yourself and savor a fresh drink by the sea? Sandrink is an ambitious company: «We are sure that our service will be appreciated, especially because the app is free and there will be discounts, promotions and other surprises for Sandrink's users» adds Dario. «We started from Italy, but we are planning to expand our operations abroad in the coming months».

Always keeping in mind the respect for the beach and the environment. Because who operates on the beach has to avoid pollution. «Sandrink encourages all of his partners to use plastic-free glasses and materials and promotes recycling» says Nobile. «We cannot control how bars and bathhouses manage their wastes, but through our platform we will try to make our part to promote a responsible behavior for our users in order to preserve the environment that surrounds us».