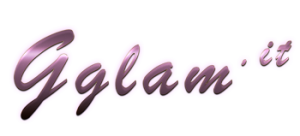 LIVE NATION U.K. ANNOUNCES SUMMER CONCERT SERIES 'UTILITA LIVE FROM THE DRIVE-IN'
U.K.'S PREMIER DRIVE-IN CONCERT EXPERIENCE WILL FEATURE LIVE PERFORMANCES FROM ASH, BEVERLEY KNIGHT BJORN AGAIN BRAINIAC LIVE, BRAND NEW HEAVIES, CAMP BESTIVAL LIVE, CREAM CLASSICAL IBIZA, DIZZEE RASCAL, EMBRACE, GARY NUMAN, JACK SAVORETTI, KAISER CHIEFS, LIGHTNING SEEDS, NATHAN DAWE, REGGAE ROAST VS GENTLEMAN'S DUB CLUB, RUSSELL WATSON, SHEKU AND ISATA KANNEH-MASON, SIGALA, SKINDRED, THE SNUTS, THE STREETS, THE ZUTONS, TONY HADLEY AND MORE TO BE ANNOUNCED
TICKETS ON SALE 10AM MONDAY 22 JUNE AT LIVENATION.CO.UK
Utilita Live from the Drive-In is a series of live drive-in concerts across 12 venues in the UK this summer.
(London, U.K. – Friday 19 June 2020) — Live Nation Entertainment, the world's leading live entertainment company, today announces Utilita Live From The Drive-In – a series of live drive-in concerts situated across 12 venues in the U.K. Live Nation is reimagining the live music experience during a time of social distancing by allowing fans to enjoy concerts in a one-of-a-kind drive-in setting from their own private individual viewing zones next to their cars. Designed to comply with all official guidelines, Utilita Live From The Drive-In will deliver the U.K.'s premier drive-in experience featuring a series of music concerts, theatre performances, comedy shows and family experiences this Summer.
Utilita Live From The Drive-In will see some of the biggest names in U.K. music perform live on stage backed by a full concert production that audiences can experience from the comfort of their designated area, with each vehicle appropriately distanced from one another. Utilita Live From The Drive-In will also offer carefully curated family events for kids of all ages from West End theatre extravaganzas to interactive science shows, fun live music and DJs and some very well-known TV stars and characters from children television – more to be announced and added to the schedule.
Utilita Live From The Drive-In confirmed live performances with more to be announced already include: Ash, Beverley Knight, Bjorn Again, Brainiac Live, Brand New Heavies, Camp Bestival Live, Cream Classical Ibiza, Dizzee Rascal, Embrace, Gary Numan, Jack Savoretti, Kaiser Chiefs, Lightning Seeds, Nathan Dawe, Reggae Roast Vs Gentleman's Dub Club, Russell Watson, Sheku and Isata Kanneh-Mason, Sigala, Skindred, The Snuts, The Streets, The Zutons and Tony Hadley. Performance schedules can be found now at LiveNation.co.uk/utilitalivefromthedrivein.
Tickets for Utilita Live From The Drive-In events will be available 10am on Monday 22nd June at LiveNation.co.uk. Visit LiveNation.co.uk for further announcements on performers, entry prices, on-sale dates and further important information. Ensuring the best experience for everyone, Utilita Live From The Drive-In will have a capacity of approximately 300 cars per show and boast concert quality sound from a live stages with a full state of the art sound system, lighting rig and high definition LED screens, creating an arena or stadium concert feel in a safe Drive-In setting adhering to the Government's current social distancing rules to protect fans, artists, crews and staff at all times.
For more information and complete event schedule please visit livenation.co.uk/utilitalivefromthedrivein
FAQs
*complete FAQs at livenation.co.uk/utilitalivefromthedriveinfaqs
WHEN & WHERE IS UTILITA LIVE FROM THE DRIVE – IN?
We have 12 sites across the UK, opening from mid-July onwards;
Birmingham, Resorts World Arena
Bolton, University of Bolton Stadium
Bristol, Filton Airfield
Cheltenham, Cheltenham Racecourse
Edinburgh, The Royal Highland Centre
Leeds, Leeds East Airport
Lincoln , Lincolnshire Showground
Liverpool, Central Docks Liverpool Waters
London, *venue to be announced
Milton Keynes, The National Bowl
Newmarket, Newmarket Racecourse
Teesside, Teesside International Airport
WHAT ARE THE DATES AND TIMES?
Venues will open across the UK at the end of July until September 2020 and in line with government guidance. Performance timings will vary across the day. There will be morning, afternoon, early evening and late evening performances, depending on the artist and productions. Some performances will run twice on the same day. Gates will open ahead of the performances in line with the pre-event information that will be sent to you 3-7 days prior to the show, so please follow the guidance.
HOW DO I PURCHASE TICKETS?
Tickets will only be available online from official outlets via www.livenation.co.uk, www.ticketmaster.co.uk or www.gigsinscotland.com (Scotland only).
WARNING: tickets from any other source will be refused entry.
IMPORTANT INFO
ALL TICKETS must be purchased in advance.
TICKETS can be purchased depending on the number of people in your car.
You can purchase a ticket for 2 – 7 people per car. Cars or vehicles with more than 7 people will not be allowed into the event.
All cars arriving for the performances will have their tickets scanned and the number of passengers in the vehicle checked.
Party size cannot exceed the number of legal seats in the vehicle.
Please ensure you purchase the correct ticket for the number of passengers in your vehicle to avoid delays on arrival.
All tickets will be print at home eTickets.
Please make sure you have your barcode ready for scanning (either in printed form or electronically on your mobile phone)
There is no admission once the performance has started.
WHAT DIFFERENT TICKET TYPES ARE THERE?
Customers can purchase a Standard Ticket or a Premium Ticket, which includes guaranteed location in the First 3 rows from the front of the stage and priority exit from site at end of show.
Customers with accessible requirements will be able to purchase an accessible ticket.
WHAT KIND OF VEHICLE CAN I BRING AND HOW MANY PEOPLE?
Vehicles NOT permitted – oversized vehicles (over 2m in height), coaches, buses (including minibuses), campers, RVs, limousines, commercial vehicles such as vans, Light Goods Vehicles, Heavy Goods Vehicles and vehicles with trailers.
Standard passenger vehicles only.
Party size will not exceed the number of legal seats in the vehicle. Maximum vehicle occupancy of 7 people.
It is recommended that you only travel with people from you household in line with Government guidance. Changes in restrictions will apply to Utilita Live from the Drive-In
Larger passenger vehicles such as 4x4s may be placed at the sides of the venue to avoid blocking the views of others.
At the end of the show we ask that customers refrain from starting their engines until instructed by the stewards who will direct customer to the exits.
Once parked up and in position, cars may not leave the venue until the show has concluded and on instruction from the stewards.
HOW IS THE VENUE SET UP?
Experience some of your favourite acts in a unique, once in a lifetime setting
We will provide the following to ensure an incredible experience for you and the family.
Your own dedicated area next to your vehicle is available for you to stand, or bring folding chairs to sit, and enjoy the performances. Please note umbrellas are not permitted.
Concert quality sound from our live stage with a full state of the art sound system and lighting rig.
High definition LED Screens.
We aim to provide a good view of the stage and the screens from across the event space.
All parking is unreserved. You will be directed to a designated bay by the traffic team.
All vehicle engines and lights must be switched off during the performance.
If your battery runs flat please wait until all other vehicles have left the venue and staff will come and assist you.
ENDS
About Live Nation Entertainment
Live Nation Entertainment (NYSE: LYV) is the world's leading live entertainment company comprised of global market leaders: Ticketmaster, Live Nation Concerts, and Live Nation Media & Sponsorship. For additional information, visit www.livenationentertainment.com
About Utilita Energy
Utilita is the UK's leading Smart Pay As You Go Energy provider, specialising in innovative technology that puts its customers in better control of their energy usage and spend than ever before.
Utilita is the UK's only energy company created to help households use and waste less energy, by giving them better control via digital technology, including a Smart Meter and In-Home Display, as well as a multi-award-winning smartphone app (Uswitch Awards best app 2020 and 2018).
Utilita specialises in Pay As You Go energy and smart metering.
Thanks to having better control, Utilita customers use around 20% less energy than the average bill paying household.
Utilita was founded in 2003 by energy industry expert and conservationist Bill Bullen, the company's CEO.
Utilita is the energy company of choice of more than 800,000 customers across the UK.
Utilita installed Britain's first ever smart meter back in 2008. In 2020, 90% of its customers – the highest percentage of any UK supplier– have one installed.
Utilita's free 'My Utilita' app is currently being used by more than 250,000 of its customers, who enjoy the benefits of instant top-ups and access to real-time energy usage data. The app was awarded 'best energy app' in the Uswitch customer satisfaction awards in 2018 and again in 2020.
Utilita is now home to Pay As You Go mobile too, and currently offers the most competitive PAYG bundle on the market at just £10 for 7GB of data, unlimited calls and unlimited texts. Utilita Energy customers also get an extra 250MB of data for free every month.
Live Nation Media Contact:
Mohammad Qazalbash Mohammad.Qazalbash@LiveNation.co.uk
Video & Images Assets Here:
NOTES TO EDITORS:
Peter Taylor, Live Nation Promoter – "We are excited to bring Utilita Live From The Drive-In to fans across the U.K. This outdoor concert series was created as a way to reimagine the live music experience during a time of social distancing by allowing fans to enjoy concerts in the safest way possible. Each event will comply with all official Government guidelines in order to protect fans, artists, crews and staff. We look forward to announcing some of the biggest names across U.K. music and bringing these fantastic artists to a city near you".
Jem Maidment, CMO Utilita "Utilita is always looking at innovative ideas to increase our brand awareness and make us a household name – partnering with Live Nation's Live From the Drive-In Series is another great example of this. As we find new ways to navigate today's world of social distancing, we believe the drive-in format is a thoughtful and fun way to safely bring 1m Brits out of 'entertainment lockdown' this summer 2020. Utilita is committed to supporting cultural experiences, while underscoring our promise to giving back to our customers. Whether it's sponsoring exceptional world class experiences, offering exclusive giveaways or putting control and decision-making back in the hands of consumers, we want to empower people to get the best out of their relationship with us".
FONTE : LIVE NATION MEDIA CONTACT