SKY LOUNGE A.S. ROMA 1927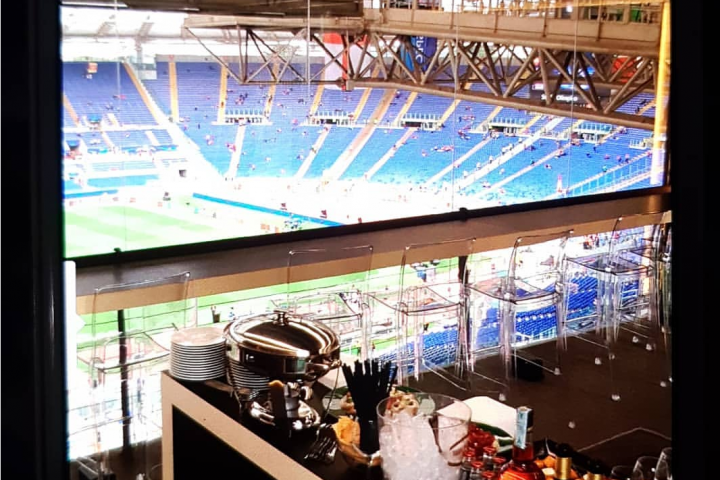 Spot : Hospitality Business
In this 2018, during the Uefa champions league competitions, the sports association Roma, has devised and set up a new area inside the Olympic stadium, home of the home matches of the same football team.
It has arrived in an inimitable comfort in the Sky hall signed AS Roma, a particular private room that focuses its services on the loyalty of its customers.
The term Lounge means a sofa, a sofa and a view. Ideal for unique and unforgettable experiences.
In the picture, we have the hall during the Rome-Liverpool race.