ATLAS INTRODUCES EXCLUSIVE COLLABORATION WITH PIPER-HEIDSIECK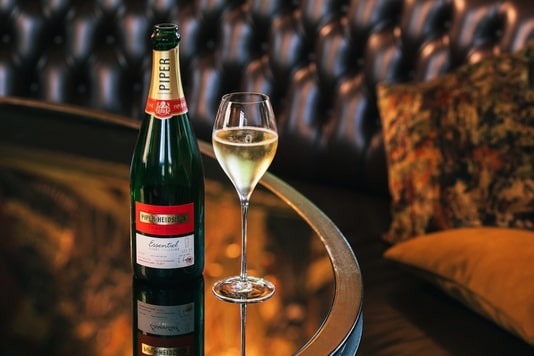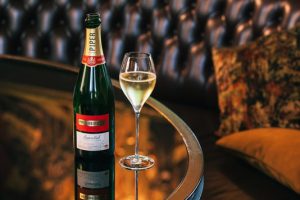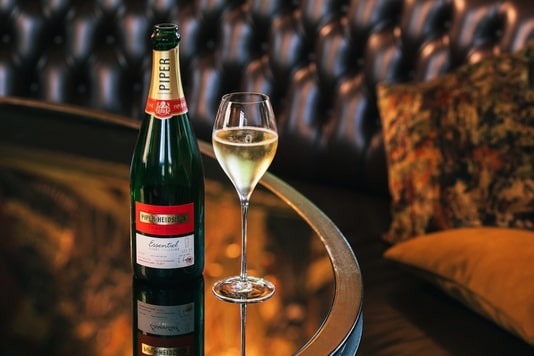 ATLAS introduces a first-of-its-kind collaboration with Piper-Heidsieck: Piper-Heidsieck Cuvée Essentiel ATLAS, an exclusive cuvée created just for ATLAS guests. First launched at ATLAS, the Essentiel program is designed as an opportunity for Piper-Heidsieck to collaborate with industry professionals to create exclusive, limited-edition offerings.
Renowned for their wine and champagne selection, ATLAS was a natural fit as Piper-Heidsieck's first partner in this collaboration. The creation of Piper-Heidsieck Cuvée Essentiel ATLAS began last year when former ATLAS sommelier Mason Ng and current Head Sommelier Lucas Liu travelled to Champagne to join Chef de Caves Séverine Frerson for the selection and production. The sommeliers spent two days tasting different dosages in Piper-Heidsieck's laboratory before selecting the final blend, which Séverine Frerson then finalized for bottling.
Head Sommelier Lucas Liu describes the special cuvée as pale gold in the eyes with notes of fresh red apple, Meyer lemon, white jasmine, apple blossom, porcini mushrooms, and crushed almond.
The first run of 2,500 bottles of Piper-Heidsieck Cuvée Essentiel ATLAS is now available at ATLAS on the Champagne "La Prestige" menu and is also featured in the dining menu at S$25++ by the glass, and S$150++ per bottle. The cuvée is also available as the exclusive champagne pairing option with ATLAS' Afternoon Tea menu, for a special price of S$20 by the glass.
ATLAS is home to the ATLAS Champagne Collection, one of Asia's most sought-after Champagne lists, which comprises of more than 315 labels. Highlights include the Shipwreck Champagne – Heidsieck & Co. Monopole "Goût Américain" 1907, which was recovered from the Baltic Sea in 1998 and a selection of Champagne flights which are refreshed regularly.