resort shoes or pack suitcases with Jog Dog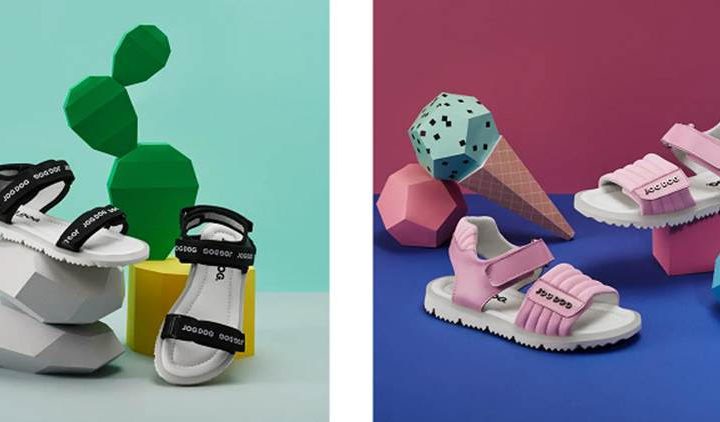 Summer, oh, summer! We all look forward to meeting the sea, the warm sunshine and the white sand. Going on vacation, we can not do without not only stylish clothes, but also without fashionable comfortable shoes! The Italian footwear brand Jog Dog took care of it presenting spectacular sandals, pantolets, slip-ons and sneakers for summer.
For walks around the resort town, evening promenade along the seafront or dinner in the restaurant, the ideal solution for women will be leather pantolets Jog Dog with fox and mink fur in the actual shades of turquoise, indigo, yellow, powder pink, black, purple, mint and white colors.
Children, of course, will make a company to parents choosing comfortable and stylish sandals. For example, leather and textiles with decorative details and prints with the brand's name.
Also, for girls Jog Dog released sandals made of satin decorated with magnificent bows, sandals decorated with mink fur and shimmering glitter sandals.
If you plan long walks, outdoor activities, the vacation will be indispensable without sneakers and slip-ons. For example, for boys, the brand created leather sneakers with Velcro fastener, combining a palette of blue, white and gray. Mothers and daughters will be able to choose leather sneakers with a decor in the form of bees and butterflies, with a voluminous lace-tape, slip-ons made of satin with ruffles and shining glitter sneakers. They will not only help to create a stylish, spectacular resort look, but also give comfort and convenience.
DOWNLOAD PHOTOS OF JOG DOG's SHOES FOR RESORT https://we.tl/t-ZA6yvNg2Jx